The saga of the McDonald's Mulan Szechuan Dipping Sauce is a long and winding one. Back on April 1, when 'Ricky & Morty' was running its first episode of Season 3 on a loop for the whole day, the hallowed sauce was thrust back into public consciousness as one of the ep's core gags.
Then we learned at San Diego Comic Con that creators Justin Roiland and Dan Harmon had actually been contacted by Maccas, and promised an entire jug of that sweet, ancient, unobtainable sauce.
Now: it is here. The legendary condiment has arrived, complete with custom-built caddy from Dimension C-1998M, and a note from Chef Mike (of McDonald's) detailing the difficult journey he had to take into a dimension where it's always 1998 in order to obtain it.
More importantly, the note appears to hint at some VERY EXCITING NEWS.
Holy shit. pic.twitter.com/vNEIfHTmNU

— Justin Roiland (@JustinRoiland) July 30, 2017
"We wish we could have brought more sauce through, but we couldn't risk keeping a portal like that open. Think about it, if you knew in 1998 that McDonald's would have All Day Breakfast in 2017, would you want to stay in 1998? Of course not. If we left the portal open, we'd have puka shells, bucket hats, and boy bands as far as the eye could see. It's too risky, even for a sauce as delicious as this.
"A few lucky fans will also get to experience the glory, but the first bottle in this dimension is for you."
Sorry – what? WHAT? "A few lucky fans"? Does this mean…
…they're bringing the Szechuan Sauce back???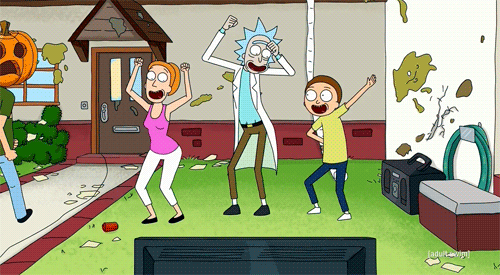 Eagle-eyed fans have pointed out that the timing would be just right to coincide with the fast-tracked live action Mulan release, which is due out in 2018. This is a truly thrilling prospect, and an incredibly smart move on Mickey D's part.
Fans have also pointed out that someone has already made a Rick & Morty/Mulan mashup, and it's… really something.
https://www.youtube.com/watch?v=wjZivbaIr_g
That's what this is all about. We want that Mulan McNugget sauce. That's our season arc.