Say goodbye to your fave really, really strong dude because Netflix and Marvel have just announced that Netflix original series, Luke Cage, has been cancelled. In news you actually never cared if you knew about me, I actually really loved this show, so I for one am bummed.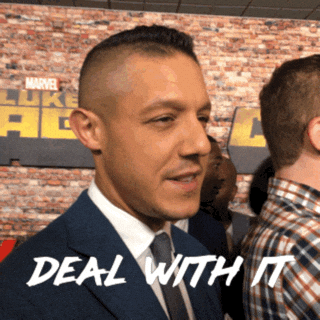 In a joint statement, Netflix and Marvel say thanks and farewell.
"Unfortunately, 'Marvel's Luke Cage' will not return for a third season. Everyone at Marvel Television and Netflix is grateful to the dedicated show runner  writers, cast and crew who brought Harlem's Hero to life for the past two seasons, and to all the fans who have supported the series."
The news comes only 4 months after the second season first hit the Netflix line up, and only a short weeks after they also gave other Marvel superhero Iron Fist the chop.
I mean, sorry but absolute 'meh' about Iron Fist. Maybe I just watched it wrong but that whole story line seemed kind of lame, but Luke Cage just had a bit of an edge on the cookie cutter hero. In my humble, nerdy opinion.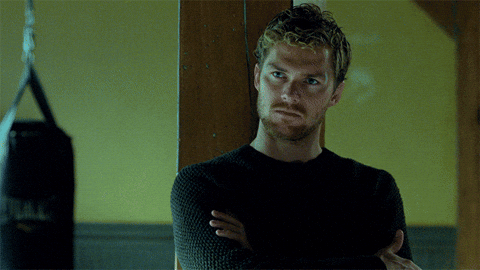 According to Variety, their inside sources reckon there were already talks about a third season. While Hollywood Reporter insiders are claiming that it was down to the old 'creative differences' and basically just that everyone couldn't agree to terms being put on the third season.
Luke Cage was part of an original 5 series deal between Marvel and Netflix also including connected superheroes Daredevil, Jessica Jones (also great hero viewing), Iron Fist and the culmination of all of them, Defenders.
While Netflix is beginning to move away from Marvel since its parent company, Disney, recently announced their own impending streaming service and indicated that they were planning on letting licensing deals with Marvel expire, apparently that shouldn't have an effect on shows like Luke Cage that are produced by Disney for Netflix. And yet here we are.
With 2 gone and 3 to possibly go, who will be next and where will we get our superhero fix from now? And on a more personal note, can someone else just cast Mike Colter in something else already? Ok, thanks.