Contributor: PEDESTRIAN.TV
Welcome back, you sexy pop culture aficionados. It's that time again when we walk hand-in-hand through the week that was, dissecting the spiciest entertainment and culture news.
[jwplayer ltVtc0z9]
And, girl, is she steaming – the kettle's already brewing, the cups are at the ready and the group chats are open in preparation for discussion. LEGGO.
JVN: Inspiring
Everyone's favourite human being Jonathan Van Ness spoke for the first time about being gender non-conforming. "Any opportunity I have to break down stereotypes of the binary, I am down for it, I'm here for it," our Queer Eye queen told Out's Fran Tirado. "I think that a lot of times gender is used to separate and divide. It's this social construct that I don't really feel like I fit into the way I used to." Jonathan's honesty and individuality will continue to help the lives of many young folk who are questioning their own gender identities. JVN – we salute thee.
Lizzo: Teasing
It's no secret that 2019 is the year of Lizzo, who's currently riding the wave of her third studio album Cuz I Love You. (It slaps tremendously hard. Thank you.) Recently, in one her Instagram Live sessions, the queen herself let slip that she may or may not be blessing us with her presence next January. Surely this is an Oz tour, right? SURELY. Check out her cheeky admission below.
— kdesf (@WHITNEYH0UST0N) June 9, 2019
The Obamas: Listening
Barack and Michelle Obama have signed an exclusive podcast deal with streaming giant Spotify. The podcast will be housed on Higher Ground, their media production company. "We're excited about Higher Ground Audio because podcasts offer an extraordinary opportunity to foster productive dialogue, make people smile and make people think, and, hopefully, bring us all a little closer together," Barack said in a statement. As to what the podcast will actually be about, time shall tell compadres. Either way, prepare to be enlightened.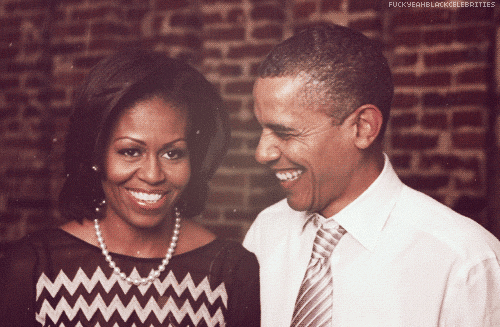 The Good Place: Farewelling
In some bittersweet news, Michael Schur, creator of The Good Place, announced that the beloved show's upcoming fourth season will be its last. "At times over the past few years we've been tempted to go beyond four seasons," he wrote. "But mostly because making this show is a rare, creatively fulfilling joy, and at the end of the day, we didn't want to tread water just because the water is so warm and pleasant." Check out the full statement below.
Dear Residents of #TheGoodPlace Neighborhood 12358W… pic.twitter.com/UVsm5x704p

— The Good Place (@nbcthegoodplace) June 8, 2019
Let's just hold onto this fourth season and never let go, okay?
Check out PEDESTRIAN.TV's round-up of all things entertainment and pop culture below, courtesy of our mates Cameron Robbie and Dell Cinema. MUM, PASS THE POPCORN.