Sure, Lizzo's an ethereal goddess and we're not worthy of her supreme power, but beneath that sparkly exterior is just a human, after all, so you can't blame the girl for wanting to date a Hemsworth brother.
The 'Juice' singer was interviewed by The Project last night and co-host Carrie Bickmore probed her about whether or not she's off Geminis after recently revealing that her ex belonged to the twin sign.
The astrologically inclined singer responded, saying that she loves Geminis as her bestie is one, but based on her past romantic experience, she reckons she'll need to properly assess a Gemini before dating one again in future.
Bickmore then tells Lizzo (a Taurus, BTW) that there are "a lot of great Geminis Down Under," to which she responds: "All right! Turn up! I'm ready! I'm going to find a Hemsworth cousin. I'm going to find the Hemsworth younger brother and see what's up."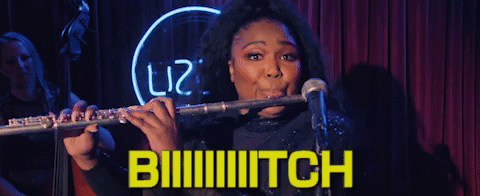 When Bickmore points out that Liam Hemsworth is back on the market, the muso clarifies that she's "not messing with Miley's man."
"I need my own Hemsworth," she adds.
That's right, folks. Australia's known for our beaches, our Tim Tams and our fine ass Hemsworth men.
I'm cool with that.
Catch the full interview below:
"Take some water, some booty shorts, and some wellies"
– @lizzo's got some solid style advice to @BickmoreCarrie for Glastonbury. The pair chatted and Lizzo spilled all the juice on her 'evil ex' and why she's keen on a Hemsworth but would never take Miley's man! #TheProjectTV pic.twitter.com/RmKARiYHzo

— The Project (@theprojecttv) August 13, 2019
Image: Getty Images