ICYMI: World War 3 has just broken out between Cardi B and Nicki Minaj and legit no one is safe, including British girlband Little Mix who have foolishly decided to weigh in on the drama.
[jwplayer t3015h2z]
The outspoken rappers have been taking shots at each other since their infamous brawl at New York Fashion Week's Harper's Bazaar Icons Party earlier this year and after Minaj recently went on a rant about Cardi on Queen radio, the 'Bodak Yellow' singer posted an 11-video rant on Instagram and shared several receipts in an attempt to expose her rival.
I'd recommend sussing out the saga HERE before proceeding with the update…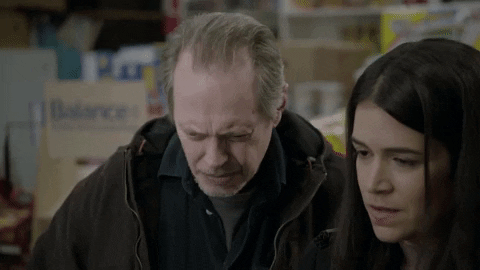 All caught up now? Good. I digress.
As you will have seen, one of the many claims in Cardi's rant is that she was offered the chance to collab with Little Mix on their latest bop 'Woman Like Me' but turned it down as she's already doing several other pop collabs.
Cardi even provides alleged proof by playing an unedited version of the track without the rap verse that was ultimately recorded by Minaj.
https://www.instagram.com/p/BpiNcyehX4S/?utm_source=ig_embed
Nicki has since hit back at the claim in the comments section of the video, writing:
"Stop trying to distract everyone about the fact that you lied about Rah beating your head in. Babe we all get deals and turn them down. Same with songs dummy. Little Mix has been trying to get me on a song for 7 years. I finally found one I loved. Yes I passed on G-Eazy. What's your point? Have you ever written a rap?"
Jade of Little Mix then liked Minaj's comment, signifying that she is on her collaborator's side.
Nicki went on to share a screenshot of Jade liking her comment via Twitter.
Btch Jade from Little Mix said KNOTTTTTT on my watch pic.twitter.com/u3VALBVoXB

— Nicki Minaj (@NICKIMINAJ) October 30, 2018
She also retweeted a fanmade compilation vid that proved the girls have been wanting Minaj to collaborate with them for a while.
https://twitter.com/itsnicolasze/status/1057060987805843456
Jade's bandmate Perrie also took to Instagram to side with Nicki.
"Sorry Cardi hun but this is the tea, we've always wanted the queen! (No shade)."
no shade my aunt fanny
The band's official Insta also shared the post:
Legit though girls, you know Cardi's gonna come in with an equally savage clap back.
ARE YA BLOODY JATZ CRACKERZ!?