Let's dive straight in, shall we?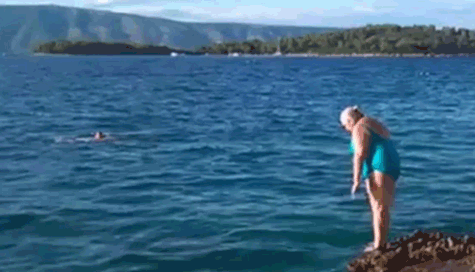 Last night was the Masked Singer finale, and Cody Simpson was crowned the victorious victor. Check out the recap here (which isn't really a recap and more so a loving ode to LiLo – genuinely not sorry 'bout it).
Now this is all well and good but this really weird moment happened during the episode where Lindsay guessed it was Cody, before mentioning that he'd dated her sister and subsequently threatening him by saying she paid for all his furniture and that she wanted it back.
"My sister dated him, so I have a little insight," Lindsay began. "If it is you, we have a lot to talk about and this is not the arena for it. I want my furniture back 'cause I bought your furniture for your house in Venice (hehe)." Literally the entire audience awkwardly laughed and it was all very odd but also weirdly wonderful.
Needless to say, the internet was hungry for furniture content:
The REAL winner of the #MaskedSingerAU is Lindsay Lohan who might get the furniture from Cody Simpson's Venice apartment back

— GRACE (@GraceGarde) October 21, 2019
This is the most bizarre thing ever: Lindsay Lohan asking Cody Simpson for furniture back #MaskedSingerAU pic.twitter.com/ybXN8A4oZ0

— Hopzilla (@trinnybopper) October 21, 2019
Lindsey realising its Cody Simpson and remembering she gave him some furniture #MaskedSingerAU pic.twitter.com/sHdOtI1JvY

— Matt (@matt4w) October 21, 2019
cody sweatin in that costume now that lindsey has called him out about wanting her furniture back #MaskedSingerAU pic.twitter.com/zBcWYOHZjE

— ????????????. ???????? (@Kazza169) October 21, 2019
Well, we now have further insight into The Great Furniture War Of 2019, after both Jackie O and Cody chimed in on the situation.
Speaking on The Kyle & Jackie O Show, Jackie (AKA the Nancy Drew of the situation) divulged that Cody used to live with Lindsay's sister, Ali, in a joint Venice abode.
"Lindsay bought them a house load of furniture, and then, as soon as they moved in, according to Lindsay, he split up with Ali. Then I think Ali moved out."
Cody then explained to Fitzy & Wippa that Lindsay went a bit OTT in offering the pair furniture for the house. "They came into the house and were like 'you need a bed, you need this, you need that' and I was like, 'listen, I don't', and then they just started ordering me stuff and it'd show up to the house… She, like, bought me a bed frame."
To be honest, this is still a massive clusterfuck and I feel like we've been left with even more questions, but at least we have some further insight into the situation.
Also, on a completely unrelated but equally important note, Rob Mills is still an absolute snacc. I just thought this needed to be reiterated. Good day.
Image: Masked Singer