I really do think, after careful consideration, that Liam Payne might be the saltiest ex-One Direction member. Yep, even more so than Louis Tomlinson, who we know has made an art form out of throwing verbal knives at Zayn Malik.
[jwplayer NQjBCmN6]
My reasoning is, there's been a few comments and general flexes lately that make me think Liam is a liiiitle threatened by the enormous, world-conquering success of his former band mates Harry Styles and Niall Horan.
Case in point: today. Harry, everyone's favourite One Direction member, announced the highly-anticipated release date of his highly-anticipated second album Fine Line and the internet has reacted accordingly.
Now, it's safe to say Liam probably didn't know that particular announcement was happening today, but just a few hours beforehand he dropped his own bombshell on social media in the form of a totally nude photoshoot.
Yep that's Liam lying completely starkers, with model Stella Maxwell resting on his genitalia. It doesn't seem like an entirely practical way of relaxing to me, but it's certainly effective, visually.
A few hours after the pics, Liam uploaded this video featuring he and Stella rolling around topless in bed sporting the Hugo Boss knickers they're both spruiking. Payno previously described the shoot to GQ as "softcore porn", and honey you ain't wrong.
When I thought that Liam dropped these pics AFTER Harry's lil' announcement I definitely read into it more, but I'm still going to read into it anyway because that's what I do. Maybe it's retaliation for Harry picking a release date just one week after Liam's debut album drops.
Sorry, I've really gone off on one here.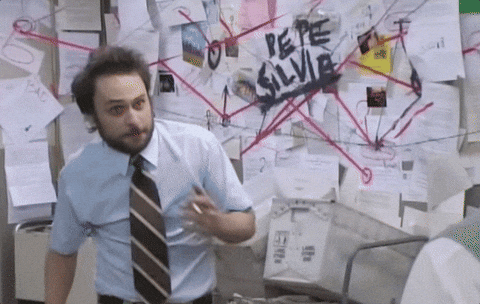 Maybe I will stop conspiracy theorising and just appreciate that the 1D boys are all active, thriving, releasing new music, and most importantly, never ruling out a reunion.
We miss you boys.