Spotted: Queen B (aka Leighton Meester) unleashing her wrath on an Instagram hater because revenge is a dish best served cold.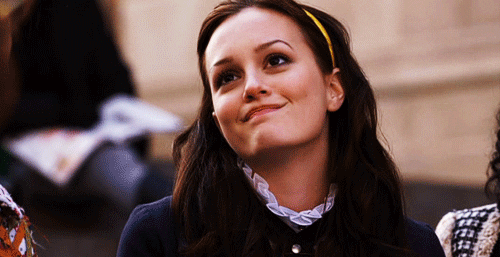 When Meester spoke with her Single Parents co-star Kimrie Lewis, she noted, "Somebody just told me I got fat. That's really nice."
The Scandal star chimed in, "That is not nice."
While at first glance it might appear that Leighton's response was subdued, if she's anything like Blair Waldorf, she's probably hatching a revenge plot as we speak that results in the troll losing their job, their hair, their missus and whatever is left of their soul, all from the comfort of her bathtub.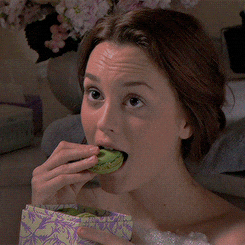 Throwback to the scene where Blair runs out on her wedding and she's at the airport with Dan and someone insults her and she shadily responds, "You think I'd be insulted by someone with a Samsonite?"
Screaming and yelling isn't her type – she goes for your more subtle, icy, ya better sleep with one eye open-type of response, hence the sarcastic "that's really nice."
Earlier this month, we reported that the actress is pregnant with her and her husband Adam Brody's second child.
Pictures obtained by the Daily Mail showed a pregnant Meester and her hubby on a family stroll in Los Angeles. The exciting news comes just as the couple celebrates their sixth wedding anniversary.
"Leighton and Adam got married in Northern California by the ocean a couple of weeks ago," a source exclusively told E! News at the time. "It was a very small and intimate wedding with close family and friends. It was beautiful."
In May 2015, E! News confirmed that Meester was pregnant with her and Brody's first child. The couple, who worked together on 2011's The Oranges, welcomed a baby girl named Arlo Day Brody later that year.
Neither Brody nor Meester has yet to comment on their forthcoming bb, but we can't wait for the social media announcement.
In the meantime, go check out every single spicy episode of The O.C., only on Stan.
XOXO, Gossip Girl.