Last July, heaps of you rolled your eyes at the news that beauty mogul Kylie Jenner was on track to dethrone Mark Zuckerberg as the youngest self-made billionaire, male or female, in history.
[jwplayer WN6Q3XAn]
Less than a year after the fact, she's gone and bloody done it. Kylie fkn Jenner, the plump-lipped bb sister of Kim Kardashian, is the youngest person EVER to reach billionaire status.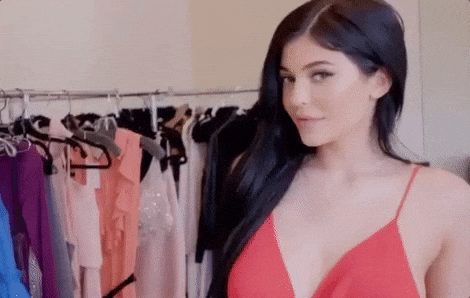 Forbes reports that the 21-year-old made the push from almost-billionaire to certified rich bish via an exclusive distribution deal with Ulta, the beauty retailer.
Before signing the deal, Kylie Cosmetics prods were only being sold exclusively online and briefly in pop up shops, limiting the amount that could be sold. Her lip kits and various other beauty items were so exclusive, in fact, that her online store often sold out of items, leaving punters to wait for them to be restocked.
But as of mid-November last year, the items were readily available in stores across 50 U.S. states, helping the youngest Kar-Jenner sis rake in the necessary amount of dough to become a billionaire.
https://giphy.com/gifs/kylie-jenner-gifs-gif-hunt-BaboQK0T2Pixi
Zucked in, Mark
Forbes' source estimates that Ulta sold around $54.5 million worth of the reality star's lush beauty products.
"I popped up at a few stores, I did my usual social media—I did what I usually do, and it just worked," she says.
Even Ulta's senior vice president of merchandising, Tara Simon admits that it "sold out faster than we planned."
Kylie Cosmetics' revenue climbed 9% last year to an estimated $360 million and Forbes estimates that the company, which is solely owned by Jenner, is worth at least $900 million.
"I didn't expect anything. I did not foresee the future," Kylie told the publication. "But [the recognition] feels really good. That's a nice pat on the back."
https://www.instagram.com/p/BlGA0VgAqBp/?utm_source=ig_embed
She credits the success to social media, having marketed the brand heavily to her millions of followers.
"It's the power of social media," Jenner says. "I had such a strong reach before I was able to start anything."
And if you think she's stopping at just billionaire status, then you is wrong.
"I see [Kylie Cosmetics] going very far," Jenner says. "I work really hard."
Girl knows how to hustle, I'll give her that.