The bad blood between Kim Kardashian and Taylor Swift seemingly rages on as fans reckon the gals are still at war based on their recent calculated manoeuvres.
[jwplayer OTsaPCx1]
As my fellow Swifties would have seen by the multitude of posts that have been blowing up our Instagram alerts, Tay Tay is gearing up to release ~something~ on April 26.
In true Taylor fashion, she's ensuring that the entire world is aware of the announcement with a new teaser dropping every goddamn minute.
Observe the candy coloured posts below:
Taylor started firing off the teasers on Monday, a logical time to begin promotion, right? It makes way more sense than starting promo on, say, Tuesday but erm… that's what Kim Kardashian did after learning about Tay's new release.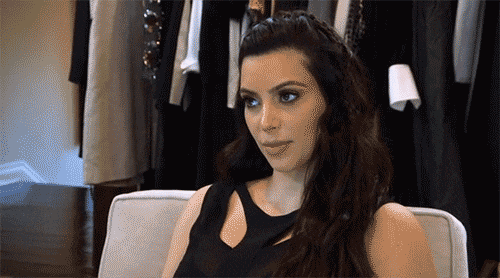 On Tuesday, the day after Taylor announced that she'd be dropping something on April 26, Kardashian announced that hers and Kylie Jenner's long awaited beauty collab KKW FRAGRANCE X KYLIE will be launching on, you guessed it, April 26.
"KKW FRAGRANCE X KYLIE launching 4/26 at NOON on kkwfragrance.com Three colorful bottles in nude, pink and red. These lip-shaped fragrances offer notes of red lotus blossoms, liquid amber and peony. $40 by @hypewilliams"
https://www.instagram.com/p/BwSQP87HuxJ/
So why such a shady move after all this time?
Well, it could be retaliation after Swift recently called Kardashian a "bully" in her Elle essay.
"Disarming someone's petty bullying can be as simple as learning to laugh," she wrote in the article.
"In my experience, I've come to see that bullies want to be feared and taken seriously."
"A few years ago, someone started an online hate campaign by calling me a snake on the internet. The fact that so many people jumped on board with it led me to feeling lower than I've ever felt in my life."
She went on to write that while an apology would be "nice", she feels more satisfied in knowing that she was able to "survive it".
Wouldn't hold my breath on that apology, Tay Tay. Pettiness is alive and well.