Sexy as fuck mama Kim Kardashian is reportedly being courted by a bevy of rich blokes amid her divorce from rapper Kanye West (RIP Kimye </3).
A sneaky source told Page Six that "people are reaching out through mutual friends and people that she's worked with to set her up with everyone from royal family members to A-list actors to athletes to billionaire CEOs."
The source adds that the potential suitors are "also trying to reach out to her via DM" because of course.
Despite being pummelled with dating offers, the insider claims that the mama-of-four is "not looking for anyone right now."
"She's not looking to jump into anything but is keeping an open mind," says the source.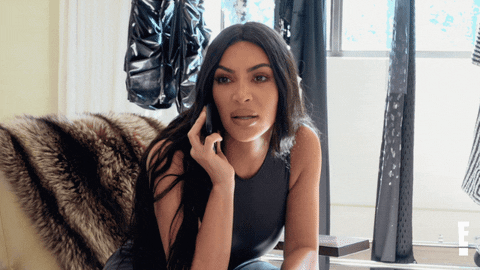 Yeah, nah.
And as for Kanye West, a different source says that apparently he's keen on dating "an artist" so he can kick off a new reality TV-free era of his life (lol), while Kim Kardashian is "not on the hunt to date anyone in a specific field."
This insider backed up the earlier report, claiming that Kim is more keen to meet someone "organically" when the time is right, but she has a long list of requirements (as she bloody well should).
"The qualities most important to her are someone who values family, is supportive, fun, romantic, enjoys the simple things and is also hardworking," the source said. "Someone who values family first and foremost because she's a mom of four kids."
In case you're not caught up, Kim Kardashian filed for divorce from Kanye West back in February and the pair will likely share joint custody of their daughters North, 7, and Chicago, 3, and sons Saint, 5, and Psalm, 1.
The insider added that Kimmy is "really focused on her kids and work" right now, rather than finding a man.
It was recently rumoured that Kim Kardashian had been on several dates with Van Jones, an American news and political commentator, author, and lawyer, although this is all via gossip sites, so take that one with a grain of salt. But still, it's v. v. v. intriguing.
And as for her sister Kourtney Kardashian, head here to read all about her latest dating escapades with Blink-182 drummer, Travis Barker (including a racy sucking vid that I still can't unsee).