It turns out that Kim Kardashian did actually test positive to COVID-19 late last year, and it was rather conveniently kept under wraps until the most recent episode of Keeping Up With The Kardashians. And when did she get that brain tickle swab and find out she did indeed have the Spicy Cough? It seems like it was after that truly cursed private island birthday trip last October.
As reported by TMZ, the teaser for the latest episode of KUWTK said that Kim and Kanye's eldest son Saint West contracted the virus at school, but the full episode reveals that Kim's whole family ended up testing positive for COVID, forcing production to be halted for 14 days while they all quarantined.
In the episode, Kim's seen stressing about whether or not she should re-sit the Bar Exam again (which she decided to go for after Kanye gifted her that deeply cursed hologram of her dead father for her birthday). She then finds out that Saint had tested positive for COVID after picking it up at school, and then she said he had been coughing a lot at home. Apparently then North West began feeling unwell too, and it was then revealed that both North and Kim had picked up the virus.
Christ alive.
Buzzfeed crunched the numbers, joined the dots, and got the red string out to piece a bit of a timeline together in an attempt to figure out when exactly Kim Kardashian got her positive COVID result, considering the news was not announced at the time (no two guesses who's behind that).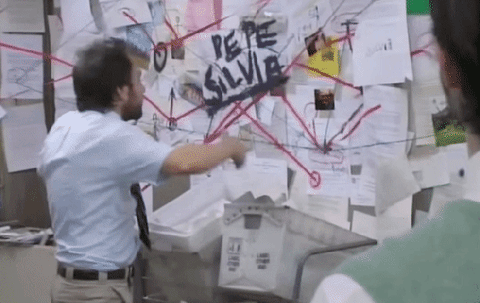 Going off the date of the Bar Exam she re-sat (November 17) and she was experiencing symptoms the week before that date, it's pretty safe to assume she tested positive around late October to early November.
And what was the date on that private island getaway that got her absolutely harangued by everyone else who was sitting at home in lockdown? October 27, baby.
kim kardashian had covid after her private island getaway that she claimed was so safe pic.twitter.com/fOLJmNgoJH

— yazmin (@yazzyyy_22) May 28, 2021
You truly cannot make this shit up, mates.
You can keep up with Kardashians over on Binge, with season 19 currently up for all your guilty pleasure viewing, and new episodes of the final season dropping weekly.
Image: Keeping Up With The Kardashians / E!