Killing Eve fans, rejoice 'coz you'll soon be able to see your girl Sandra Oh's face whenever ya damn well please as every episode will be available to stream on ABC iview next week.
The award-winning show hits the streaming platform at 11am on Saturday May 25th  so if you've been sleeping on the drama series, now's the time to wake TF up.
Killing Eve recently picked up three awards at the BAFTA TV Awards and both seasons were met with acclaim from viewers.
Less than 12 hours following the premiere of the second season, BBC America renewed the series for its third season and considering how spicy season two was, we can't wait to see what the writers have up their sleeve for season three.
Meanwhile, Emerald Fennell, head writer and executive producer of the series, recently put fans into a panic when she told Variety that MI6 agent Eve Polastri (Sandra Oh) could "die in any episode" which is concerning.
"I never wanted that thing that you often have often with famous thriller characters, which is, 'They'll all be fine!'" Fennell told the publication.
"I think it's really important to say, 'OK well if this is a fight to the death, and demonstrably it is with what happened last [season], no one should feel safe.'"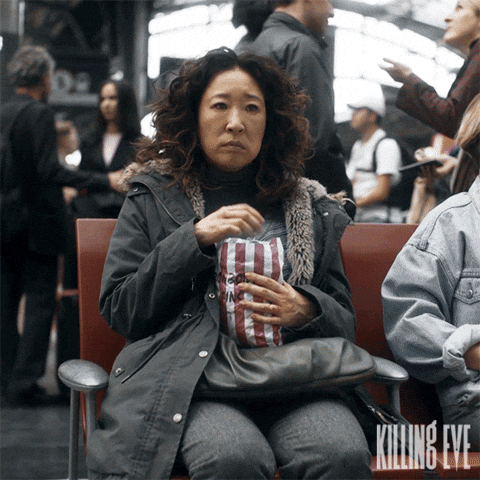 *breathes into a paper bag*
She said series creator Phoebe Waller-Bridge has been keeping fans on their toes since the first season when she killed off Eve's boss Frank (Darren Boyd).
"The brutality of that and the fact that you never look away from it," Fennell said, adding that "there is a sense that both of them are getting into stuff that's properly deadly," which is key to keeping the tension and stakes high on such a series as Killing Eve."
"Otherwise we don't believe it anymore," she says.
Catch both seasons of Killing Eve via ABC iview as of May 25.