She's totally slayed the realms of music and reality TV so it only seems fitting that the next big venture for singer Kelly Clarkson would be her very own talk show, The Kelly Clarkson Show.
Kel made the epic announcement during her appearance on The Tonight Show Starring Jimmy Fallon.
"I didn't think I'd ever do it…well, I love talking. It's like my favourite pastime," she told the host.
"It's hard for me to shut up, though," she said. "Like, you know, you have to listen to people that come on your show. And I just keep talking. That's the only thing that I got to work on is listening."
Much like queen Ellen DeGeneres' show The Ellen Show, Clarkson says her venture will include super fun aspects like games and tunes.
"I love connecting with people, playing games, music and finding ways to help or give back to communities/organisations," she said. "Having my own talk show where I get to do all of these things is pretty much a dream job!"
In a statement, Paul Telegdy, the president of Alternative & Reality Group, NBC Entertainment, said:
"The incomparable Kelly Clarkson takes everything she touches to another level and we couldn't be happier to bring her talent, humor, generosity and compassion to daytime next year. With Kelly's cross-generational appeal and extraordinary ability to understand and connect with viewers, The Kelly Clarkson Show will have something for everyone."
Clarkson's show is set to air on NBC right before The Ellen Show in the arvo and there's no word as to how us Aussie folk will be able to watch it but you can bet your bottom that we'll find a way to suss it out.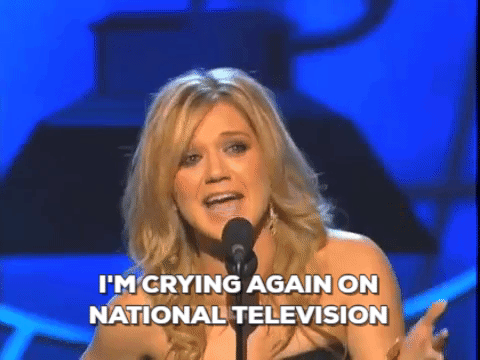 Image: Getty Images