After Katie Hopkins was yeeted out of the country for flouting hotel quarantine rules, two big questions arose:
How the fuck did she manage to enter the country while so many Aussies are stranded overseas?
Why the fuck did Big Brother VIP cast her? How much was she getting paid? And is she still getting paid?
Okay, that was more than two questions, and believe me when I tell you that I have many more, but I'll try and keep this brief.
To answer those last two questions (how much was she getting paid and is she still copping the dosh), a new report by the Sydney Morning Herald has provided some clarity and I've got good news and bad news.
The bad news is that for some INSANE reason, they had intended on paying the controversial figure $200,000 as an appearance fee on the revamped Celebrity Big Brother, which has also cast Caitlyn Jenner, Meghan Markle's brother and more.
But get ready for the good news: an unnamed senior executive at Channel Seven told the publication that Hopkins "won't get a cent more" than the expenses she copped to travel here, like flights and hotel fees, that the network has already covered as "she was in clear breach of her contract."
So basically, she did a lap around the world and endured not one, but TWO bouts of hotel quarantine for absolutely fucking nothing.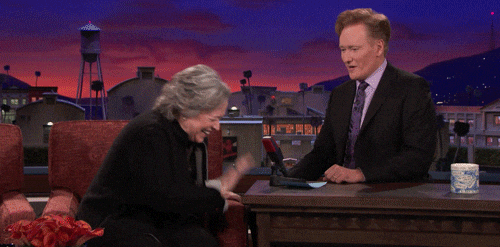 Last week, the ~rumoured~ salaries of the other Big Brother VIP cast members leaked and it looks like Katie wasn't even the highest paid celeb.
According to a source who spoke to New Idea, Caitlyn Jenner is scoring $500k for her two-week stint on the show, while Thomas Markle Jr, who recently touched down in Australia, is also said to be copping a three-figure deal.
As for Married At First Sight star Jessika Power, who reportedly jumped at the opportunity to be cast on the show, she's only getting a measly $20k in comparison.
The full cast leaked yesterday, head here to have a peek at who's rumoured to have signed on.