Aussie babe Katherine Langford shot into the spotlight back in 2017 for her leading role as Hannah Baker in Netflix's 13 Reasons Why. Since then, she's featured in Love, Simon and has an upcoming role in the new Avengers: Endgame movie out later this year.
In addition to building a kickass acting career, Katherine's also proven herself to be an up-and-coming beauty icon, absolutely nailing it on every red carpet.
[jwplayer L1QwzX5f]
Take, for example, her killer ensemble at last year's Met Gala – also known as fashion's 'night of nights':
https://www.instagram.com/p/BiiS3H5jpjC/
Now, to celebrate the new year, Katherine's gone and traded her signature long brown hair for a fierce, fiery hue.
To refresh your memory, here's Kat as the brunette you know and love:
https://www.instagram.com/p/Bj-TXVAh-oW/
Aaaaaand here's the pic she shared on her Instagram overnight, with the star reppin' her smokin' hot new 'do and OOOOOOFT it's bold:
https://www.instagram.com/p/Bs3RQ9QlZSW/?
*Dayum* girl.
The actress captioned the snap "She (red)y" and yep, you bet your bottom dollar we're here for the pun.
Also, anyone else getting some serious Ariel from The Little Mermaid vibes RN?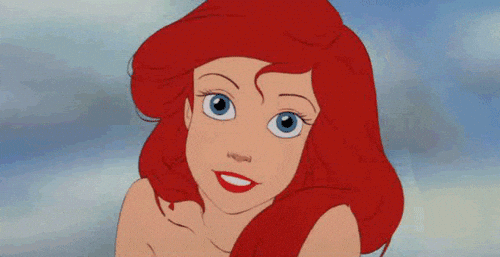 A quick stalk later and the Perth salon behind Kat's fre$h hairstyle, Circles of Hair, shared their own pic of the transformation:
"@katherinelangford VISITS @circlesofhair She's loving her new Copper tones It's always a pleasure seeing your beautiful face in our salon Stay tuned for our process video coming tomorrow!" wrote the studio.
Now, this ain't the first time Kat has traded in her iconic hair for a head-turning hue.
Last year the 22-year-old opted for blonde strands in line with her upcoming role in the movie Spontaneous, before quickly switching back to her regular tone – so she's definitely not afraid to mix things up in the hair department.
What do you think of Katherine's new red look? Are you frothin' the Ariel vibes, or nah?