Earlier this week, Kate Beckinsale made headlines after being hospitalised for a ruptured ovarian cyst.
The actress shared the news with fans over social media via a selfie taken from her hospital bed, writing "Turns out a ruptured ovarian cyst really hurts and morphine makes me cry. So thankful to everyone who looked after me #wobbly."
But, despite recovering from a pretty major ordeal, it turns out Beckinsale still has an epic sense of humour.
It all started when USA Today reported news of the actress' hospitalisation on social media, but it wasn't long before their post went viral for the cringiest reason.
The problem is, the publication illustrated the story about Kate Beckinsale with a picture of the Duchess of Cambridge, Kate Middleton.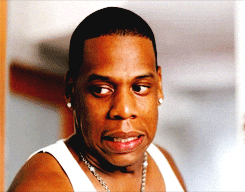 And you thought you were having an off week, huh? I mean, everyone makes mistakes, but this one definitely takes the cake for fails you definitely don't wanna make.
Aside from being every journalist's worst nightmare, Beckinsale then shared the cock-up on her own Instagram account, accompanying it with a hilarious caption, making light of the situation:
"So moved and touched by all the kind wishes I have received over the last few days and staggered by the similar and worse stories my #cysters have been sending me," wrote the actress.
"I am feeling much better and I hope all the other girls going through it are too. Back to resume my royal duties. William says hi ❤️"
William says hi. God I love this woman. Fellow A-listers, Rose McGowan and Sarah Hyland also got in on the piss-take post in the comment section:
"Tell Meghan I say hi!" wrote Hyland.
"You e [sic] made us proud, Duchess" added McGowan.
So there you have it, out of something very awkward came some bloody first class celeb content.
No word yet on how Middleton feels about being mistaken for Beckinsale, but I personally find the dynamics of that mistake absolutely hilarious.
Image: Getty Images / [Karwai Tang / WireImage, Mark Cuthbert / UK Press]