Queen Jonathan Van Ness, the grooming guru from Netflix makeover series Queer Eye, has came out as non-binary, announcing that he "prefers he/him pronouns, but does not identify as a 'man.'"
Speaking with OUT while promoting his partnership with Essie, he opened up about his past and what led him to discover that he identifies as non-binary.
"I didn't really put [my dressing] that together with 'gender nonconforming' or 'nonbinary' or owning that as an identity until recently," Van Ness said.
"The older I get, the more I think that I'm nonbinary — I'm gender nonconforming. Like, some days I feel like a man, but then other days I feel like a woman. I don't really — I think my energies are really all over the place. Any opportunity I have to break down stereotypes of the binary, I am down for it, I'm here for it. I think that a lot of times gender is used to separate and divide. It's this social construct that I don't really feel like I fit into the way I used to. I always used to think 'Oh, I'm like a gay man,' but I think any way I can let little boys and little girls know that they can express themselves and they can like be."
"I just am either like gender-bendy or nonconform-y or nonbinary and somedays I feel like a boy and somedays I feel like a girl. I didn't think I was allowed to be nonconforming or genderqueer or nonbinary — I was just always like 'a gay man' because that's just the label I thought I had to be."
He went on to say that social media has showed people the options they have for expressing their own gender and added that most of his role models are women including his mother, grandmother and pop icons like Gloria Estefan, Celine Dion, Arethra Franklin, Shania Twain and Mariah Carey.
And it's safe to say that JVN is no doubt a role model for the next generation of queer folk.
All hail!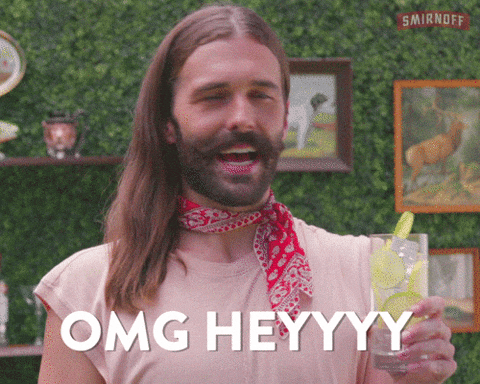 Image: Getty Images