I hate to see my hubbies fight, but when the fate of the planet is at stake, you can't blame a bae for stepping in and righting a wrong.
The other day, Marvel daddy Chris Pratt shared a pic from an Amazon ad where he can be seen holding a plastic water bottle, leading DC daddy Jason Momoa to drop the following comment:
"Bro I love u but wtf on the water bottle. No single use plastic. Come on," he wrote.
The comment was quickly picked up by fan pages and before long, it had gone viral and people assumed that Momoa and Pratt were at war.
To assure fans that he wishes no ill will towards his fellow superhero, he posted the following pic with his kiddies and Pratt.
"BRO you know my children and I are madly in love with you and I love everything you do," he wrote in the caption.
"I'm sorry this was received so badly today I didn't mean for that to happen. I'm just very passionate about this single use plastic epidemic. The plastic water bottles have to stop i hope u make a reusable water bottle for amazon so we all can purchase."
He concluded, "You're an inspiration to many I'm one of them. I'll send you a case of MANANALU. All my Aloha, Da Momoa's."
Pratt left a comment on the post to let his mate know that things are all g.
"Aquaman! You're completely right. Da–it," Pratt wrote. "I always carry my big gallon size reusable water jug with me too. I even had it that day!!! If I remember correctly somebody threw that plastic bottle to me in the photo shoot cause I didn't know what to do with my hands."
Not to worry fam, things are all good in this hood.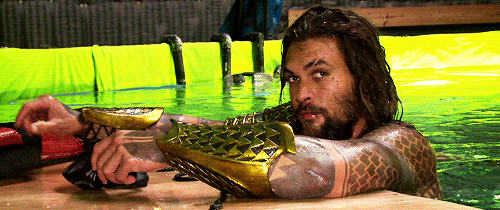 In the planet tho? Not so much…
Stop fkn using plastic water bottles!
Image: Instagram