After a few years of directing poorly-received indie adaptations of novels and wandering around red carpets looking dishevelled, James Franco seems to be having a career resurgence. Not only is his latest directorial effort The Disaster Artist (which he also stars in) getting rave reviews, but he's just signed on to a Marvel film.
We've already seen him don the lycra to play baddie Green Goblin in the 2007 flick Spider-Man 3, but because comic book adaptations are all the rage 10 years later, Franco is going back for more.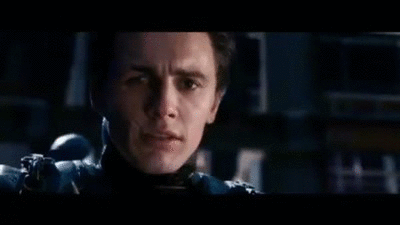 According to a report in Deadline, the 39-year-old will play some bloke called Multiple Man, who is part of the X-Men universe. So this will be a Fox Marvel, not a Disney Marvel or a Sony Marvel and yes I'm as confused about all this as you are.
His powers are cloning, which for a Franco fan like myself is quite the enticing concept. It's like the Michael Keaton '90s gem Multiplicity only with a super-hot protagonist and the added bonus of LYCRA.
However, where other superheroes have a badass origin story like, say, a hectic spider bite or a nuclear accident or alien parents, Multiple Man's is kinda, well, shit.
Deadline reports that:
Multiple Man is Jamie Madrox, who, in the comics, conveyed his cloning powers at birth, when a second, identical version of him appeared after the doctor slapped the infant to get him to breathe.
So let's get this straight. Multiple Man's incredible powers come to life when a medically-trained professional slaps the shit out of him.
We cannot wait to see this edge-of-your-seat origin story play out on camera.
Apparently Jamie's father works at a nuclear research facility, so to be fair he probably had some crazy mutant sperm situation that led to him having a mutant son.
According to Deadline, Jamie has a special suit designed by Professor Xavier to control his cloning, but of course the suit begins to malfunction and with this my friends, a movie plot is born.
The flick will be penned by Wonder Woman writer Allan Heinberg, and no release date has been set yet.