A lot of people aren't happy with the how the finale of The Bachelor is shaping up, including extended member of Australia's Bachie fam Jake Ellis.
[jwplayer t3015h2z]
The 31-year-old sales professional took to the official Bachie Instagram page to throw some shade at Nick 'Honey Badger' Cummins' lack of emotion on the show.
"Look, I was a fan at the start of the Badge… but literally could have seen more emotion from Wednesday Adams from The Adams Family than I just did from him," he wrote, adding the hashtag #teambrooke, referring to fan fave Brooke Blurton who left the show last night in a blaze of glory.
When a fan suggested that he give being Bachelor a go so he can see what it's like in Nick's gigantic shoes, he responded: "already have… twice lol", obviously forgetting that being a contestant and being THE Bachelor isn't the same thing.
Another fan then accused Jake of also being emotionless during his time on the show to which he responded "but I was"… well, I'm convinced!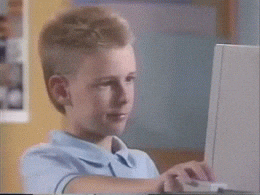 Suss out the screenshots for yourself below:
Credit: Instagram
With the finale on tonight, I'm betting that Jake won't be the last ex-contestant to come out of the wood work and put two cents in on how things go down.
Stay tuned, guys. Tea is about to be served…