Father's Day has rolled around once again and while we're sure you've already scribbled out a thank you card to your father, there are some other dads who we need to honour: hot celebrity dads.
Hollywood is rife with gorgeous men who went from fresh-faced teen stars to buff, brooding daddies like your teenage crush Adam Brody and quintessential daddy George Clooney.
Here, we've compiled a list of smoking hot celebrity daddios who constantly have us fan-girling over them in their epic shows and flicks, which are all available in the one place on Stan.
Happy daddy's day.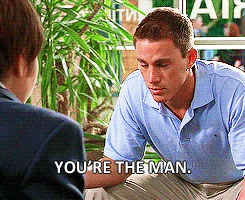 Kevin Bacon
It's fitting that his surname is a delicious breakfast meat because Kevin Bacon is as tasty as they come.
He first rose to fame as a teen heartthrob in the '80s and nowadays he's traded his Footloose dancing shoes for a suave suit and tie as he's taken on FBI roles in a few flicks and TV series in recent years.
You can see him in all his daddyness in Stan's crime drama series City On A Hill where he plays Jackie Rohr, a corrupt veteran FBI agent so if you've got a thing for bad bois, you'll defs be frothing over him in this series, especially if you're partial to a man in a mo.
I mean…
He also plays an FBI agent in psychological thriller series The Following as well as action film Patriots Day and we stan a powerful and protective daddy.
Adam Brody
Feels like only yesterday that our bedroom walls were plastered with posters of baby-faced Adam Brody as Seth Cohen in The OC  but as the years have rolled by, your boy has gotten older but certainly not any less genetically blessed and we say AMEN.
Since becoming a proud papa to a bb girl with wifey Leighton Meester, Brody is now somewhere between cute Seth Cohen and brow king daddy Sandy Cohen and we're so here for it.
He also played a lead role in 2015 series Billy and Billie and his character is pretty much a more grownup version of Seth with his boy-next-door charm and goofy vibe.
Seth Cohen walked so Billy Jones could run.
Channing Tatum
Another hottie you totally crushed on as a teen who went on to become even more desirable after becoming a daddio.
Channing Tatum was the ripped boi of your dreams in Amanda Bynes' soccer flick She's The Man with hilarious one-liners like this: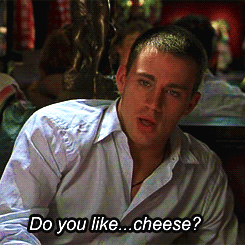 Now he's a totally buff daddy who still shows his sensitive side in movies like iconic chick flick The Vow and can make us LOL with comedies like 21 Jump Street and its sequel.
Considering your man is aging better than fine wine, something tells me his daddy potential is just going to get stronger and stronger.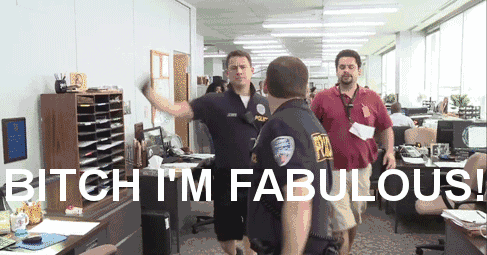 Omari Hardwick
Along with its spicy storylines and action-packed scenes, we've been hooked on epic series Power since day one because of its super hot lead star Omari Hardwick.
Ghost is the very definition of daddy, not just because he's got that whole brooding bad boy thing going on, but because he's an actual father both on the show and in real life.
Although his character is about as evil as a dude can get, you can't help but fawn over his take-charge, macho persona.
And while we're totally devo that Power is coming to an end, at least we have one more season of Ghost's daddyness to enjoy.
Patrick Dempsey
Is it just me or did Patrick Dempsey become even more dreamy after he developed that grey streak in his hair?
I've had a mad crush on the bloke since the start of his career from his '80s flick Some Girls to his Grey's Anatomy days plus that time when he played Will's closeted boyfriend in Will & Grace.
But after catching him in The Truth About the Harry Quebert Affair, I'm even more in love with him.
In the drama miniseries, Dempsey plays Harry Quebert, an acclaimed author living in a small town on the Maine coast who is accused of murdering a girl a few decades back.
I first dove into the series because I bloody love a murder mystery but Dempsey's mysterioso daddy energy was an absolute treat for the eyes.
George Clooney
No daddy list would be complete without the daddiest daddy of all daddies, George Clooney.
People have been swooning over his daddy vibes for decades, take his role in the Ocean's films, for example.
I mean sure, he played a dirty crook, but you couldn't help but drool over his wit and charm.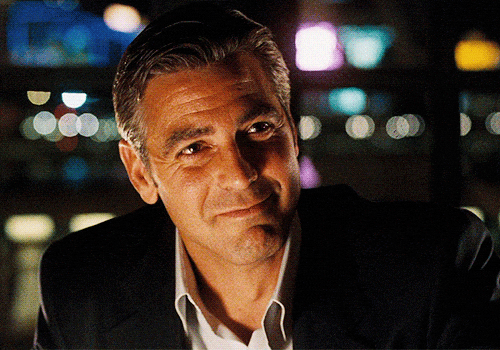 But ironically, despite being referred to as ~daddy~ for years, he didn't officially become a dad until 2017 when his stunning missus Amal gave birth to twins.
Since then, he has starred in the acclaimed series Catch-22, a dark comedy series that shines a spotlight on the absurdity of war, where he plays the eccentric General Scheisskopf.
So when you binge-watch the show with your girlfriends, you'll be totally accurate in telling them that you think he's daddy AF because, well, it's finally a legit fact.
Bradley Cooper
No one, and we do mean no one, rocks a baby carrier as well as smoking hot daddy Bradley Cooper (Google it, you'll thank me later).
Whether he's tugging at our heartstrings in Silver Linings Playbook or hustling his butt off in American Hustle or simply voicing a sassy raccoon in Guardians of the Galaxy, Bradley Cooper is THE MAN.
As with most of the other dudes on this list, Cooper only got hotter after having a bb with model Irina Shayk and we absolutely live for all the pics of him holding his daughter during public outings.
Plus, once again, we love a man with facial hair.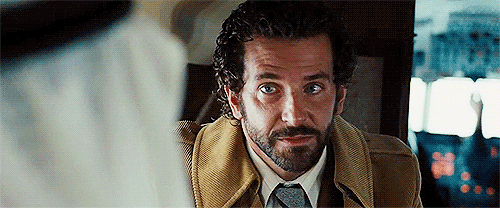 Image: Getty Images