Mercury Retrograde is finally fucking over (woohoo!), but with Pisces Season kicking off, we're not totally out of the woods just yet. Brace yourselves, bbs.
ARIES
You've been trying so hard to be a motivated / goal-oriented boss bitch this year, Aries, but sadly you've had no luck in getting shit done. But this week Mars and Pluto will light a huge fire under yo' ass. Bc these planets belong to Earth signs Taurus and Capricorn, your money and career zones will be illuminated and you'll finally have the energy and the ideas you've been waiting for. It's allllllll happening.
TAURUS
Prepare for shit to really take off this week, in terms of ideas you've been cultivating and also a potential literal take-off as you'll feel the sudden urge to plan a fun vacay. This is all a result of Mars and Pluto's movements, BTW, just in case you wanna know who to send 'thank u' notes to. But just a warning with those sick ideas, be sure to share any top secret concepts with trustworthy people and pitch it to the right people only.
GEMINI
You've been carrying loads of pain and emotional baggage, but this week you'll finally find the closure you've been desperately seeking. This is all a result of goal-oriented Mars and transformative Pluto helping you manifest healing. It's also a result of Pisces szn, which just kicked off on Friday. This period of time is all about emotional breakthroughs via crying it out and getting through to the other side. You can do it. Good luck, bb <3
CANCER
This week it's important that you pay close attention to those in your inner circle. Work hard at finessing your relationships, whether that be your crew of mates, work wives / husbands, heck, even your fam. Mars and Pluto's interaction will remind you how important it is to collaborate with the right people and the right people only.
LEO
Attn fire sign: It's time to feel that fire this week as driven Mars interacts with transformative Pluto. Get in touch with your inner baws and kick goals like you've never kicked them before (especially at the start of the week). Both of the aforementioned planets are earth signs, which means that your career and community zones will be activated. Pay particular attention to both of these areas.
VIRGO
The movements of Mars and Pluto will bring forth opportunities for abundance and growth this week, which is always a good thing, innit? Whatever you've been working on manifesting will start to come to fruition, whether it be in a big way or a minor way. Any progress is good progress though, right Virgo? You'll also feel an adventurous spark this week – follow it and allow your spirit run wild.
LIBRA
Get ready for the waterworks, Libra, 'cos the planets are telling you that you're due for a cry session (or ten). Mars and Pluto are set to activate the emotional aspects of your chart this week, which will spark events that bring on the tears. Plus, Pisces season has just begun which is a time for feeling all of the feels. Don't fight back the tears, let them flow, bb. There's healing in those crying sessions.
SCORPIO
Scorpios are legit the most intense sign of the Zodiac, – not ~one of~ the most intense signs, THE most intense sign – so hopefully you'll be prepared for what's coming this week. Mars and Pluto in Capricorn will summon mass intensity in all of your relationships. There will be powerful and important discussions with those you hold dear, so lower your forcefield and allow yourself to be vulnerable.
SAGITTARIUS
On Wednesday, as Mars and Pluto go at it, you'll feel a mad fire in your belly, which will inspire you to get shit done in any way that you can, but mostly in the zone of career and finance. Have you been overspending lately? Now's the time to rein it in, ploise. The only way you're gonna kill it this year is by focusing on your dollar, dollar bills so pls buckle down and focus. The stars ship your financial success.
CAPRICORN
Fire up the Nesquik bc your milkshakes will be bringing all the boys to your yard this week, Cap. As Mars and Pluto go wild, two planets that rule your sign, you'll be hella spicy and ~irresistible~ and I absolutely love that for you. All eyes will be peeping on you as the planets dazzle your sign, but while you're summoning all of the attention, just make sure it's the right kind of attention.
AQUARIUS
This week it's all about your home and family zone so be sure to pay attention to both of these areas as manifesting earth sign planets Mars and Pluto do their thang. If there's a problem or drama that you've been avoiding in any way involving your home lyf and / or fam, now is the time to deal with it as planetary energy will guide you and help you cut the BS.
PISCES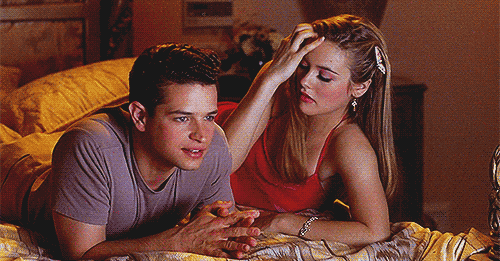 Now that Mercury Retrograde is over (thank fuck), it's time to focus on the realm of communication. This week, start working on your personal brand and the way you present yourself to the world. Also make sure you're cultivating strong friendships with redeemable folks 'cos as they say, you are who you hang with. And finally, did your Valentine's Day suck balls? This week you might find an opportunity for a sweet do-over date.
Matty Galea is the Entertainment Editor at Pedestrian who also dabbles in woo-woo stuff like astrology and crystals and has been penning horoscopes since the start of his career. He also Tweets about pop culture and astrology and posts spicy content on Instagram.