We interrupt your day to bring you some deliciously adorable news: Hilary Duff, Lizzie McGuire alum, Younger star and all-round champ, has given birth to a daughter.
Hilary took to Instagram to share the details of her newest family member with fans and OUR HEARTS can't handle the cuteness.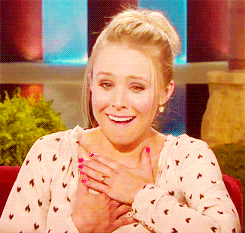 While the pair have kept the pregnancy relatively quiet, the proud parents just shared the first look at their bb girl on Instagram with a family photo showing Hilz and her boyfriend, Matthew Koma, holding their little bundle of perfection:
In the caption that accompanied the picture, Hilary also revealed her daughter's name, which is equal parts sweet and edgy:
"Banks Violet Bair❤️ this little bit has fully stolen our hearts! She joined our world at home on Thursday afternoon and is absolute magic" Hilary wrote.
[jwplayer x1MpMWaw]
Banks huh? This sounds like a superhero or spy name and yes, I'm 100% into it. Violet is also pretty damn precious.
Matthew (who's a singer/songwriter, fyi) and Hilary have been dating for one year, with Banks being their first child together.
Hilary also has a second child from her marriage with Mike Comrie, six-year-old son Luca Cruz Comrie.
One look at Hilary's Instagrams with Luca and you already know Banks is one lucky gal with a sweet as heck fam:
Welcome to the world bb Banks.