Buying gifts for your mates can be a tricky exercise, particularly if their hobbies are limited to getting on the piss and playing air drums along to the same five albums over and over. But that doesn't mean you have to take them out to the pub every year, it just means you need to get a little creative.
So rather than supervising the drunk toddler they inevitably become after 5 to 10 schooners, here's some alternatives to consider for their next birthday.
Take them to a gig
If they're a music fan, why not take them to a show? If you live in one of Australia's major cities, there'll be something musical happening pretty much every night, so you should have heaps to choose from. Just suss a local gig guide for options.
If they're one of those special cases who doesn't listen to music, no sweat – there's heaps of other things you can take them too, like comedy shows or plays if they're into that sort of thing.
The classic joke gift
Great for the friends who are hard to buy for and generally easy on the wallet if you're having a skint week. No, I'm not telling you to buy them a freaking whoopie cushion, you still need to put some thought into this one.
What I'm saying is the joke should be something special between you and your pal. For example, if they spend a lot of time on the toilet, get them one of those novelty golf sets that you can play on the can.
It's a great laugh and a greater way to show your mates you care.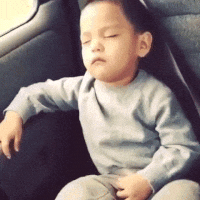 Experiences
Places like Groupon or Red Balloon offer all sorts of deals that let you do things that are a little bit different. Why not sign up for something crazy for you and your mate?
There's experiences like driving a Lamborghini around the Hunter Valley, fighter jet flights, and more. Nothing says happy birthday quite like a unique activity, you know?
Yes, many of them are a little more expensive, but if you've got that kinda scratch to throw around, why not?
A fancy movie session
A bit of Gold Class action never goes astray, so treat your mate to a comfy cinema seat and an enormous bucket of popcorn while you watch something grouse.
It's nothing huge, but they'll surely appreciate the luxe cinema experience over the normie alternative.
Records
Even if your pal isn't a collector, a record of their favourite album is still a great thing to own. I mean, listening to vinyl is great and all, but lets not pretend it isn't a pain in the ass. If the album is on Spotify, that's probably how they're going to continue to listen to it.
But hey, I love having all of my favourite albums on vinyl purely as a display. It's not for everyone, but if they really love music, they'll appreciate it.
Classes
Do you have a mate who's an awful and would like to improve, but doesn't know where to start? Why not learn together?
There's heaps of one-off classes and workshops you can do together or in a group that are both heaps of fun and useful as heck. There's even classes on how to draw tattoo flash. Check out sites like Class Bento and ClassPass for inspiration.
Matching tattys
This pretty much does what it says on the tin; get a mad tatty with your pal(s).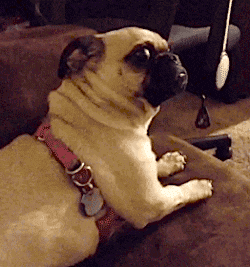 I'm not saying you need to get enormous matching chest pieces (although that would be cool), just think small, fun things that are relevant to you and your mates. Friendship bracelets are done, it's all about the permanent tattoos now.
Skydiving
I'm way too afraid of heights to do this, but if you've got a mate that fiends for an adrenaline rush, there's probably no better activity for it.
Obviously you'll get bonus points for doing it alongside your friend, so be prepared to be jerked into the action yourself. Buying them a single ticket to be hurled out of a plane strapped to a stranger alone while you laugh from the ground is a bit of a dog act. Get involved.
Whatever it is you decide to do for the special pals in your life, think outside the usual hoo-ha and do something different. It doesn't have to be wildly expensive, but I can almost guarantee you they'll get a kick out of something that shows you put in some extra effort.