Harry Styles, snappy dresser, former One Direction member and owner of a perfect face, is known for setting off wild hysteria within his fandom. I know, because I am one of these fans.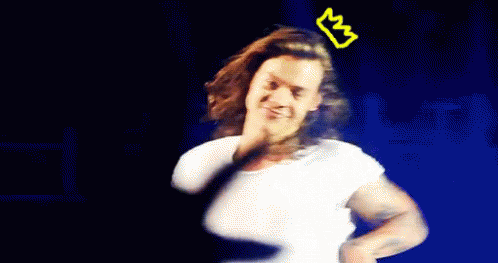 But during the We Can Survive breast cancer benefit concert in Los Angeles on the weekend, a particularly grabby Harry-lover crossed a major line – and it's safe to say the kids are not happy about it.
During a spirited rendition of fan favourite banger Kiwi, young Harold went up to the edge of the stage and got down on his knees to belt out the tune. It was then that an opportunistic fan reached out and copped a feel of the 24-year-old's crotch.
Unlike the punter, Harry wasn't feeling it and can be seen swatting the person's hand away before quickly leaving the area.
https://twitter.com/___VXXIIS/status/922061013633073153
While millions of people adore Harry Styles and most probably have a desire to be up close and personal with his peen, most decent human beings realise that we need his consent to actually touch it.
Rightly so, the fandom is raging in Harry's defence, even forming a #RespectHarry movement on social media as they call out the incident for what it is: sexual assault.
https://twitter.com/lukewaltham/status/922034016974405637
When he kneels in the front you should understand that he's doing it to get close to you. NOT TO BE TOUCHED INAPPROPRIATELY #RespectHarry

— SEB~OMG (@bringmetoniall_) October 22, 2017
It's sad that we still have to do these trends cause people still can't respect Harry. Call this what it is. Sexual assault #RespectHarry

— NoControlProjec (@NoControlProjec) October 22, 2017
PSA: if you ever get the opportunity of see a artist in front row, do not think it's okay to sexual assault then. #RespectHarry

— valeria (@harrylava21) October 22, 2017
I just want the name, age, Twitter of the girl who grabbed Harry's crotch I just wanna talk #RespectHarry pic.twitter.com/AhvrDO9Roj

— kristin🤎🎞 (@dzzydaydreamng) October 22, 2017
The singer himself hasn't addressed the situation, but rest assured his loyal fans will probably cut anyone who tries this kind of grubby move ever again.