Ever since news broke last year that much-hyped play Harry Potter and The Cursed Child would be heading Down Under for a Melbourne run in 2019, fans of the books and films have been hanging out for more info.
And that day has come – specifically, the day we learn how and when we can get our grubby little mitts on tickets to the two-part show, which will open for preview performances at the Princess Theatre on Wednesday January 16, 2019, before officially opening on Saturday February 23 2019.
Tickets for The Cursed Child's Melbourne run will go on sale 9am AEST on Monday August 6, but those who sign up to the play's website before July 29 will be granted priority booking access.
To get your hands on those tix, you'll need to head on over to the play's website – right HERE – and bash in those important details.
If you land yourself one, be prepared for a long yet magical evening. This Harry Potter fan just saw The Cursed Child in London, and can confirm that you need to set aside about 8 hours for the experience.
Based on an original story by JK Rowling, Jack Thorne and John Tiffany and written by Thorne, the play is shown in 2 x 2.5 hour parts with a 2-hour break in between. So basically it's as long as Dumbledore's beard, but totally worth it.
No spoilers – the play's catchphrase is #KeepTheSecrets so I won't be spilling any hot potion here – but the play's plot is set 19 years after the Battle of Hogwarts and revolves around now 40-year-old Harry's younger son, Albus Severus Potter, and his troubled relationship with his famous dad.
And before you say "A-ha! I've figured it out, he must be the 'Cursed Child' they speak of!", the title has like a quadruple meaning so just calm down and wait until you see it in Melbourne to find out.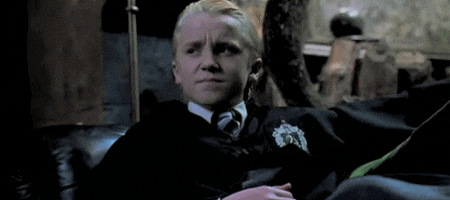 Australia will become just the third country to score a production of the play, which has been running since 2016 at London's Palace Theatre and opened in New York on April 22 at the Lyric Theatre on Broadway. It's won a shitload of accolades, including 6 Tonys at the June 10 awards show.
So grab your cloak, grab your wand, and most importantly grab your wallet so you can peep the spectacle with your own eyes. Once again, if you're keen, scope out the website right HERE.
Image: Manuel Harlan