At PEDESTRIAN.TV, we independently choose and write about stuff we love and think you'll froth too. We have affiliate partnerships so we might get a bit of money from any purchase you make based on our recs, cool? Cool. FYI – prices are accurate and items in stock at the time of posting.
Hey Upper East Siders, Gossip Girl 2.0 here, and I've got the biggest news ever…
So Gossip Girl day has finally arrived as the long-awaited reboot hits Binge today and the show is already the talk of the town.
After being viewed by a bunch of critics, the show copped an absolute roasting and the reviews legit sound like they were written by Blair Waldorf in a takedown revenge scheme.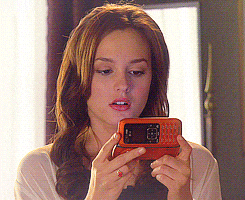 While critics generally praised the cast, they've had some not-so-nice things to say about the rest of the HBO Max reboot.
Vulture, for example, wrote that it's "fundamentally hollow at the core, frivolous and frothy, studded with sequins and infidelities and students who lust for their teachers (but gay!). It seems uneasy with that emptiness, but it lacks the desire or capability to backfill everything with earnestness or do-goodery."
Meanwhile IndieWire opined that there's no "interior drama from the characters or exterior commentary about their place in society."
I could go on with the neg reviews but I'm gonna stop right there because, well, I whole-heartedly disagree with everything they've had to say.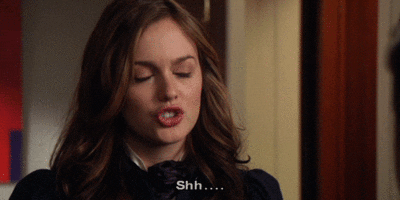 Me @ all those neggo Nancy critics.
I was one of the lucky few who copped the first few episodes of the Gossip Girl reboot weeks ago and I was absolutely hooked from the get-go.
I found it to be a fresh, inspired take on the original series, that we all loved and adored. Not to give too much away, but the concept of Gossip Girl, the character, is entirely different from the OG, which I think is essential. They haven't tried to recreate or challenge what was, they're carving out their own narrative here and they're off to a fab start, if you ask me.
When the cast and characters were first unveiled, people were quick to make varied misguided assumptions, like that Jordan Alexander's character must be the new Vanessa because she's a person of colour with a shaved head, just like Vanessa in the GG books. Or that Thomas Doherty's sex-crazy character must be the new Chuck Bass.
But here's my advice to you, fam: throw any preconceived notions you have about the show out the window. They haven't tried replicating shit here, they're starting from scratch with a new concept and a new crop of cool kids, all of whom you'll be obsessed with.
I also love the non-tokenistic diversity. The characters are from all walks of life, but being gay or being a person of colour isn't written in as a wild plot device for shock value like in the OG (yep, I'm talking about Eric). Diversity is baked into the DNA of this show (as it is in the real world, duh!) and representation is achieved in an organic way, which we love to see.
I implore you to give the new Gossip Girl a go. It's spicy, it's addictive, and it's sexy as fuck. Buckle up, binches.
There are 10 eps of the hotly anticipated Gossip Girl reboot, the first one is streaming from today on BINGE, with new eps dropping weekly.
Matty Galea is the Senior Entertainment Editor at Pedestrian who also dabbles in woo-woo stuff like astrology and crystals and has been penning horoscopes since the start of his career. He also Tweets about pop culture and astrology and posts spicy content on Instagram.