NOTE: This story absolutely contains spoilers for GLOW Season Two so if you haven't seen that yet – jesus christ what are you even doing here??? Get out. Garn git!!!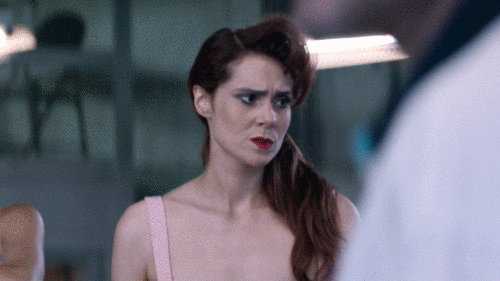 Your favourite Gorgeous Ladies Of Wrestling are coming back red hot for a third season, after copping a huge 10 Emmy noms and being renewed by Netflix. Hell yeah, mates. Hell fuckin' yeah.
[jwplayer RfLMYyUD]
The show, which is based on the actual 80s troupe of female wrestlers who performed under the same collective name, has been absolutely knocking it out of the park when it comes to representation, sexuality, women's issues, relationships, friendships, sexual harassment, the AIDS epidemic, and life in general in the 80s. It's a god damn great show and tbh it's so refreshing to see a show with a predominantly female cast being GREAT and FUNNY and SMART and STRONG.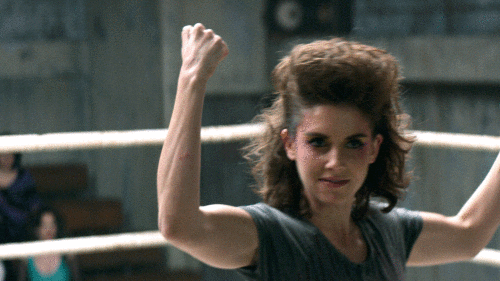 Led by Alison Brie and Betty Gilpin, the GLOW gals have been pipped from their primetime spot on cable TV by the mens wrestling (urgh) and subsequently bombed in their allocated 2am slot. The end of season two had the gals leaving in a bus to head off to Las Vegas to perform live at a supporter's (and strip-club owner's) space on the glittering strip.
The whole cast is just so perfectly done, and each of the gals are 10/10 characters, from Kate Nash as Rhonda 'Brittanica' Richardson to Gayle Rankin as Sheila the She-Wolf.
Plus it also has both Marc Maron and Chris Lowell, who I love deeply.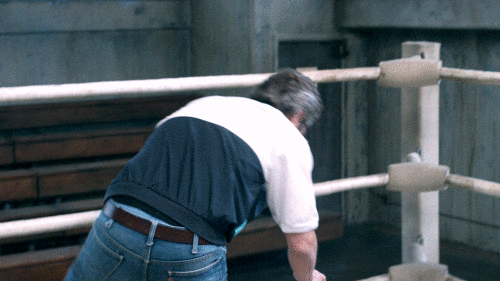 There's no concrete dates for season three of GLOW to be hitting our screens but lemme tell ya, we'll let you know as soon as we know.