By herself, Captain Marvel (Brie Larson) is one pretty damn powerful hero. Similarly, Wonder Woman (Gal Gadot) is also a v. powerful hero. But can you just IMAGINE if the pair crossed the barrier that is Marvel / DC to join forces?
[jwplayer PasZFS4t]
Gadot has essentially gone and down exactly that by openly showing her support for her rival in a public forum: Instagram.
The IRL Wonder Woman shared fan art of her character alongside Captain Marvel via her Story and tagged Larson, writing: "I'm so happy for you sister! Congrats."
Maxy Artwork, the artist behind the drawing, was so touched by Gadot's epic girl power move that she took to the 'gram to write: "I make this kind of art to bring women together and show how important female leads are for us."
These two have been pitted against each other from the beginning as they're both the lead stars of the the first female-led flicks of their respective cinematic universes.
The debate of 'Who would win in a fight between the two?' has been heavily discussed and after watching Captain Marvel, punters have been more likely to compare the quality of the film to Wonder Woman rather than to other male-led superhero films.
Therefore Gal's decision to break through the rivalry that was created by fans and support her fellow hero, and perhaps more importantly, her fellow woman is a brilliant show of girl power.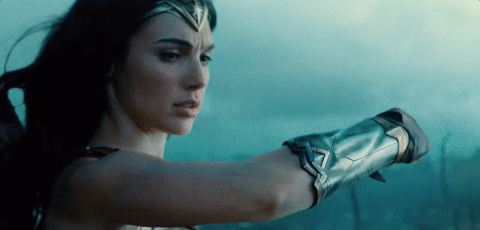 It's also worth noting that both flicks have been wildly successful: Wonder Woman scored a fuck load of awards and Captain Marvel has already killed it in the box office and smashed many records (including most recently being the top grossing film scored by a woman) so pitting the two against each other really isn't necessary.
This universe is big enough and bad enough for both heroes to fly in and save the day.