Stop what you're doing and get amongst this. Harry Potter fans are convinced that Emma Watson and Tom Felton are dating and our worlds are currently colliding.
To reiterate, Hermione Granger, AKA the best-behaved Gryffindor of all time, might be shacking up with Draco Malfoy, the baddest Slytherin (y'know, aside from the other Tom….) in real life.
Stop it. This can't be a thing…. or can it?
[jwplayer LnCPEFXm]
Unlike their on-screen characters, Emma and Tom have been hanging out a lot recently. Let's take a look at the spellbinding evidence, shall we?
Earlier this week Emma took to Instagram to share an adorable photo taken by none other than Tommy boy:
"Friends capture you best @t22felton" read the caption tagging Tom and, I don't know about you, but my mates have never taken a shot like this of me. This is the kind of adoringly perfect shot I'd expect to see from the world's most dedicated Instagram husband and nothing less.
NEXT!
If you cast your mind back to the end of last year, Emma shared a mini album of shots with Tom, including a cute selfie and a video of the pair sharing a goddamn skateboard:
"Tom's @origin_series is out 14th November. Congrats dear friend. #TFToleratingmysubparskatingskillssince1999" wrote Emma.
"Dear friend"??? Pah. Could this 'friend' talk just be Hagrid-level codswallop?
NEXT PIECE OF EVIDENCE PLS.
When Tom was later asked about the intimate reunion, he explained that he meets up with Emma pretty damn often thank you very much:
"Lovely Emma. We do see each other quite a lot actually. We just don't always post pictures about it," Tom told Us Weekly. "Everyone loves the reunion of it. We're reuniting all the time we just don't always post it on Instagram."
The subtext? They're meeting up way more often than we're even aware of. In fact, they could be hanging out right now.
"She was in my neighbourhood and I hadn't seen her for a few months. And I decided to take her for a skateboarding lesson, which she was very good at," he continued. "She's quite hard on herself. But she's actually very good at it. So yeah, that was fun. I always enjoy spending time with her."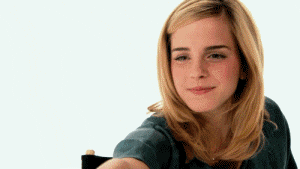 I don't think someone could dote any harder if they tried and I, for one, am very into it.
NEXT.
In the same month, Tom shared a shot of the HP gang on his feed showing him, coincidentally, front and centre – right next to Emma:
I, for one, stan this union more than anything in my entire life.
Potterhead fans have seen enough, and are convinced the star-crossed lovers are actually an item:
EMMA WATSON

AND TOM FELTON

ARE HANGING OUT TOGETHER

LIKE BOTH OF THEM WERE IN THE SAME PLACE TOGETHER AND TAKING PICS AND I SLDKDKDKFNSKS pic.twitter.com/VbLWDNkdLh

— berit (@arnnabethchase) February 17, 2019
So is it me or has Emma Watson posted 10 times more about Tom Felton than any other guy??? #dramione #feltson #emmawatson #tomfelton
Pardon my shipping heart 😭❤️

— Feltson Temma (@Feltsonships) February 18, 2019
https://twitter.com/tomaIfoy/status/1097611282352619526
https://twitter.com/weasleybi/status/1097271011840589824
I swear if Tom Felton and Emma Watson are actually dating, I might just self combust I swear.

— Z 🍫 (@Zaaiinaab_) February 17, 2019
My heart 😍 pic.twitter.com/jc9tXdpFsW

— Bandarra (@BandarraCarol) February 18, 2019
No offence but I literally need emma Watson and Tom Felton to be dating Make Dramione Canon Again

— edie 🥒 (@edie_egg) November 10, 2018
"friends" pic.twitter.com/Pw4V9GJSf7

— Rafa 🦥🏁 (@rafiss44) February 17, 2019
https://twitter.com/CarolineOst/status/1095393129707065344
For the love of Dumbledore, can someone please put us out of our misery and confirm this union?!?