Whether your schedule is jam-packed this Easter long weekend or you have zero plans, a time will come at some point over the break when you'll need some downtime after shovelling one too many chocolate bunnies into your mouth.
While you're lying back on the couch, regretting your inability to say no to a sweet, here are some excellent picks to binge-watch via the streaming lords at Stan.

If you've been sleeping on The Bold Type, then it's time to wake TF up, my friend, 'coz you're missing out on some damn good telly.
The Bold Type follows three New Yorkers, Jane (Katie Stevens), Kat (Aisha Dee), Sutton (Meghann Fahy), working their way up the corporate ladder at Scarlet Magazine.
The hugely successful series is on its third season and from what we've seen so far from the brand new eps, the drama is only getting spicier.
So if you love to follow a storyline and enjoy watching career-driven millennials make their mark on the workforce, this Stan-exclusive series is right up your alley.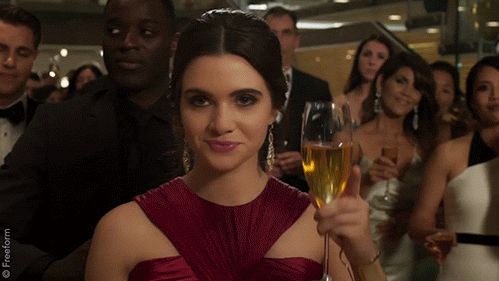 i'll drink to that
Whether it's drama, performance, music or eye candy that you're after, critically acclaimed Honky Tonk series Nashville is ~always~ a good idea.
Enjoy Juliette Barnes' (Hayden Panettiere) sassy one lines, Rayna Jaymes' (Connie Britton) lush locks and all the country bangers you can handle while over-indulging in chocolatey goodness.
It's pretty much got something for everyone so you shouldn't get any bitching from the extended fam when you pop it on mid-food coma.
And if you do, here's a savage Juliette Barnes death stare you can use on them: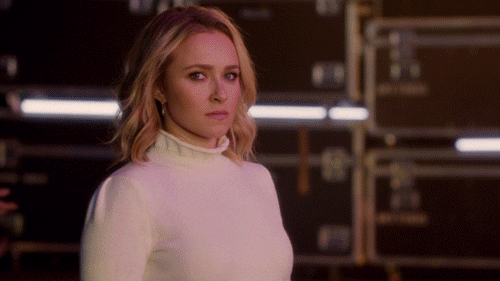 Hilary Duff's hit series Younger is an excellent food coma viewing option for this weekend 'coz you're gonna wanna be totally up to date when the new season drops on June 13.
Easter is a time to kick back and be happy and there's no purer source of happiness on earth than Hilary Duff.
Plus things are about to get wild in season six with several storylines finally coming to fruition, like the fate of Liza and Charles' relationship and Kelsey's big career venture.
With five seasons available to stream, it's the perfect show to binge while you, erm, binge.
When the endorphins from the chocolate wear off, you'll need to keep the giddy vibes going with some good ol' giggles from J.D., Turk and the gang.
Legit whack on any ep and you're guaranteed to be a barrel of laughs as you take a load off and enjoy some well-deserved TV time.
Plus if you've got the relos over, it's a great ice breaker to have on in the background and provide some LOLs for the awkward silences.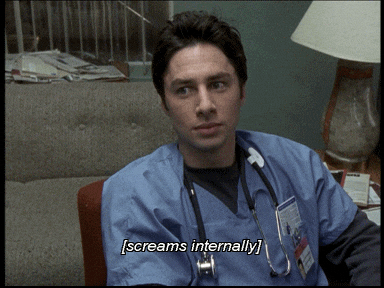 "So when are you gonna get married and give us grandchildren?"
It's easy to let your mind go to mush over the Easter long weekend what with all the booze and chocolate eggs you're consuming so if you feel like stimulating the mind, we prescribe crime drama series Billions.
The series tells the story of Charles "Chuck" Rhoades, Jr. (Paul Giamatti), a U.S. Attorney, and Robert "Bobby" Axelrod (Damian Lewis), a billionaire manager of a hedge fund called Axe Capital, two of the richest men in New York who are locked in an intense battle for power.
In the show's most recent season, the whole premise of the series is turned upside down as the two arch-nemeses join forces to take down something even more sinister.
It's the perfect show to fall into while you're trapped under a pile of Favourites wrappers.