Goodness me.
It's been a real carnival of male insecurities on this season of the Bachelorette. What with Jarrod's unsettlingly laser-focused devotion, Sam's repulsive smarm and Ryan's literal serial killer vibes, we've almost collected a full card in Blokes To Avoid At The Pub bingo.
Oh, and here comes the final square: it's Blake, coming in hot to the hometown visits with all the charm and sincerity of a rat with a gold tooth.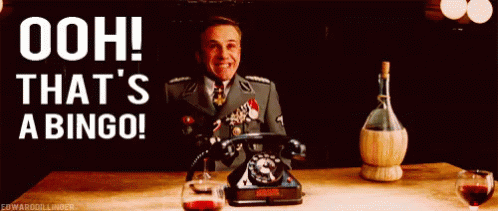 But first, here are the three other blokes, bringing the expected blend of sweet grannies and pointed questions as to Sophie Monk's intentions with their precious boys (sometimes in the one package, as in the case of Apollo's gimlet-eyed 94-year-old Grandma Elly).
Apollo's grandma has turned up the heat!! ????????#BacheloretteAU pic.twitter.com/bAvRgQXMTD

— #BacheloretteAU (@BacheloretteAU) October 19, 2017
Stu managed to drop a beanus-related bombshell – he's had a vasectomy! unconscionable that he should want to stop reproducing after having four children – and Apollo's family were the final nail in the coffin of most of Australia's fatal crush on him, but it was Blake's final go-around that really took the bloody cake tonight.
After swearing up and down that he'd have Sophie's back during dinner with the fam, the "entrepreneur" spent most of the meal staring at his plate while his mother and sister grilled Sophie like a prawn at a Christmas barbecue. So much for that all-important spousal support.
Glorious break of the 4th wall there Sophie #bacheloretteAU pic.twitter.com/PzxL2G9XUw

— Osher Günsberg (@oshergunsberg) October 19, 2017
So yeah, unsurprisingly, it was off with his head rose. And that was when we got treated to the best exit wobbly-chuck to date.
Faced with the opportunity to have a friendly goodbye and wish Sophie luck, Blake essentially screeched YOUR LOSS into her face and flounced the hell outta there, in a great impression of a guy who's not mad at all. He's laughing, actually.
And just like that Blake is out!#BacheloretteAU pic.twitter.com/nFWXHjzQt5

— Channel Ten (@channelten) October 19, 2017
Were we impressed?
No. No we were not.
Sophie: you don't make me feel safe
Blake: you aren't worthy of me, I'm perfect and I NEVER REALLY LIKED YOU ANYWAY #bacheloretteAU

— purranormal kitty ???? (@oldbiddyyelling) October 19, 2017
#bacheloretteau Anyone else cringing at Blake forgetting this is about a woman, with feelings, and thinks its a game he needs to win?

— Katie Mac (@kupcake_kate) October 18, 2017
Blake is every guy in high school who mocked you until years later when he hits on you in a pub #bacheloretteAU

— purranormal kitty ???? (@oldbiddyyelling) October 18, 2017
"When I'm with a girl I want her to feel like they're the only one" reads Blake from the Big Book Of Things Cheaters Say #BacheloretteAU

— Jo Thornely (@jothornely) October 18, 2017
Compare delightful James' exit w ill-mannered bogan Blake. True characters shone through. James: delightful. Blake: loser #BacheloretteAU

— CMcK (@CVMcK) October 19, 2017
Blake is the guy who buys you a drink and then shames you for not going home with him. All hail queen Sophie! #BacheloretteAU

— Jessica Simpson (@jls1988) October 19, 2017
Surprised Blake didn't offer traditional rejection line ''your loss'' when he threw his toys out of the cot #BacheloretteAU

— Megan Hustwaite (@MeganHustwaite) October 19, 2017
#BacheloretteAU
Blake is pic.twitter.com/s2OLHvV1Qs

— Courtney Davidson (@courtneydvidson) October 19, 2017
Tune in next week to see if Apollo really can use his magician powers to reverse Stu's vasectomy so the three of them can enter into a beautiful, boat-dwelling polyamorous triad, and sail far, far away from Jarrod.
Apollo could probably reverse Stu's vasectomy with a hanky and a lighter #BacheloretteAU

— Nicky Arnall (@NickyArnall) October 19, 2017
We can dream.
Image: Channel 10