A woman who claims she is the one Cole Sprouse slept with when he was 14 during a family trip to Florida has made a TikTok telling her side of the story, and while most of the details check out, she reckons Cole may have twisted a few facts.
Content creator Chloe Bow (@chlobow_to) said she met Cole and his brother Dylan Sprouse while staying at Disney's Grand Floridian Resort. Cole was apparently there to promote one of his Disney shows.
"He told us that he was in Disneyworld with his family… and was about to set sail on a Disney cruise," she said.
Show promotion on a Disney cruise? It's giving Suite Life on Deck.
Apparently, the two hung out one night and Cole offered her backstage passes to all of the rides at Disneyworld if they met up the following day. However, when the day came, he ghosted.
In good news, Chloe claims they met up again that night, where things took a turn.
"I go meet up with him and we spend the night hanging out and at some point, he says to me, can I ask you a question? It's okay if you say no," she said.
This is when Cole asked her if she was "DTF", which is exactly how he himself told the story in an interview with Alex Cooper's Call Her Daddy.
"We go back to his hotel room and I told him to wash his hands and turn off the light," she said.
"It didn't last much longer than 20 or 30 seconds but it was safe and consensual."
Okay tea, come through.
In case you missed it, Cole sat down with Alex Cooper for her Call Her Daddy podcast and told her a very similar story.
"We went down to the beach," he said.
"We were on some chaise lounges. I looked at her, finally mustered up enough courage… I looked at her and was like, 'are you like, DTF?'."
After this, Cole claimed he told Dylan to leave the room so that he and the anon girl could get down to business, and when his brother asked him what he was supposed to do in the meantime, he responded with: "I don't know, go play chess or something."
In Cole's version of the story, he was 14 at the time and the girl was quite a "bit older" than he was.
In Chloe's story, Cole was actually a month older than HER, but she says she was 15 at the time.
Now I'm no mathematician but something isn't adding up here.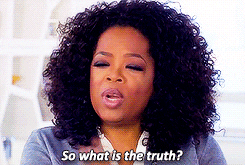 In Chloe's comment section, a couple of viewers aired their doubts over her (very detailed) story being true.
"I've seen like 3 people saying this was them," wrote one TikTok user.
"Absolutely zero part of me believes any of this is true but I enjoyed listening nonetheless," said another.
I guess we'll never know the exact truth unless Cole points to one of these women on TikTok and says "that's the one" like we're in some kind of CSI criminal line-up. That's Cole Sprouse Investigations, by the way.
Image: TikTok.