UK fashion designer Christian Cowan has called out Khloé Kardashian for putting dresses his company had loaned her up for sale on her website (like she bloody needs the money).
The fash mogul claims the reality star is selling borrowed runway samples on her Kardashian Kloset website.
Credit: Instagram / Cowan
"@khloekardashian why are my runway samples I loaned you being sold on your website?" Cowan wrote on his Instagram Story.
An electric blue midi dress by the brand was initially listed on the Kardashians' resale website, which is hella suss.
Cowan's dress on the Kardashian Kloset website. (Credit: Kardashian Kloset)
Cowan also said he has reached out to Kardashian's team multiple times for multiple dresses, but has been ignored.
"We've emailed 3 times and had no response," he said.
Meanwhile, an insider close to Khloé Kardashian told Page Six Style that Koko was never told she had to return the gowns and was under the impression that they were hers to keep.
"The dresses were gifted to her through her stylist without a mention of a loan and it was never asked to be returned," the source said.
Following the 'yuge controversy, the dress in question was removed from the website, but lord knows what happened to the other samples he's referring to.
Not sure if this means Khloé plans on returning the dresses she's now stolen or if she's taken them down from the website and torched them. I wouldn't put either option past her, TBH.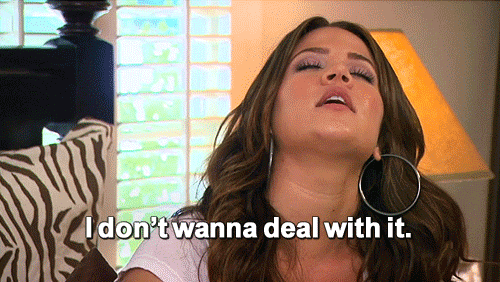 big big big mood