Well, it's officially official. Your fave dino-taming dude Chris Pratt and his lady love Katherine Schwarzenegger have tied the knot at San Ysidro Ranch in Montecito, California.
You best believe that guest list was celebrity packed, obviously with Katherine's parents Maria Shriver and Arnold Schwarzenegger at the top. Can you imagine standing at the top of the aisle while Arnie walks his daughter down it to meet you? I am living for this image.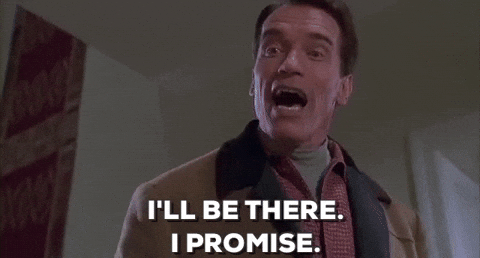 Other celeb guests include Guardians Of The Galaxy director James Gunn and Parks and Rec co-star Rob Lowe. TMZ has some grainy sneak shots from the event if you're desperate.
And the couple just 'grammed a happy snap from their big day which you can find right HERE.
Chris and Katherine started dating last year after Katherine's mother, of all people, introduced them. Way to go Mum. By January this year they announced their engagement via Instagram, because that's how you do it these days.
"Sweet Katherine, so happy you said yes!," Chris wrote, "I'm thrilled to be marrying you. Proud to live boldly in faith with you. Here we go!"
That, my friends, is one HUGE rock.
It's all very nice and I hope it all goes well for them, but does anyone else kind of miss the whole Chris and Anna Faris thing?
Apparently not Anna herself, who sent love and blessing to the happy couple after their engagement announcement in a comment on the post.
Keeping it classy Anna, well done.