Even though he's played wholesome superhero Captain America in approximately 4,500 Marvel movies at this point, apparently Chris Evans isn't quite done with squeezing into the skintight blue and red costume yet.
[jwplayer 5jao5UgW]
Although Chris tweeted back in October that he had shot his last scene for Avengers 4 and was "wrapped", the film's co-director Joe Russo apparently has other ideas.
Officially wrapped on Avengers 4. It was an emotional day to say the least. Playing this role over the last 8 years has been an honor. To everyone in front of the camera, behind the camera, and in the audience, thank you for the memories! Eternally grateful.

— Chris Evans (@ChrisEvans) October 4, 2018
In a video interview with USA Today, Russo was asked what the last day of shooting with Chris was like, replying with:
I think it was more emotional for him than us. Only because he's not done yet. I won't explain what that means, but the audience will soon understand what I'm talking about.
Wait, what now?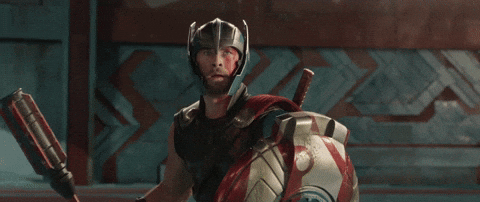 Russo, true to his word, did not elaborate further so at this point we have no idea what he means. Could it be that Captain America's ~memory~ will live on? Or does Russo mean that the actual character will be back for more? Unfortunately only time will tell, since the folks at Marvel keep these kind of major plot points under lock and key.
I'm fascinated though. Like, has Chris even been consulted here? I'm just picturing him lazing around on vacation in Hawaii and then the Google alert for his own name comes up, and he realises with dismay that he has to hit the weights room instead of the Cheesecake Factory.
You know what to do, Cap.