At PEDESTRIAN.TV, we independently choose and write about stuff we love and think you'll froth too. We have affiliate partnerships so we might get a bit of money from any purchase you make based on our recs, cool? Cool. FYI – prices are accurate and items in stock at the time of posting.
Can you believe that Christmas is next week? I repeat: Christmas. Is. Next. WEEK.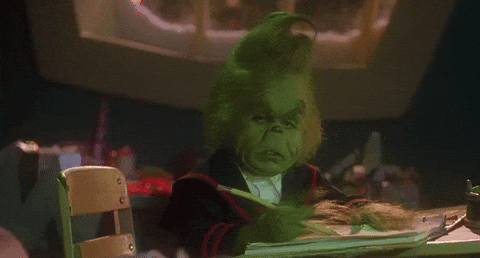 Oh shit…
Yep, it's true. Terrifying, but true. And it's not just Christmas Day that you needa freak out about, 'cos there's no doubt a fuck-ton of events leading up to the jolly day that you needa prepare for (the staff party, your friend group's KK, your partner's annual fam holiday bash etc).
Because everyone lost all concept of time this year, it's totally understandable that you're wildly behind on your Chrissy shopping. The thing is though, I've always found that when people panic buy their gifts, you end up with a bunch of junk that will end up taking up space in the recipient's closet until inevitably becoming landfill and that's not a good time for anyone, now is it?
So to help you bash out your Christmas shopping in an efficient but effective manner, I've pulled together a bunch of easy to find (but not shit) Christmas gifts that'll suit anyone.
$10ish bucks
Beeswax candle, $9.99 (Aldi)
Okay it's the biggest fucking cliché, but candles are a GREAT gift.
Whether you light it to up the vibration of your space or you just leave it on your shelf to add ~boho~ points to your pad, no one has ever received a candle and gone "ew" (unless it was purchased on Goop).
Organic soap, $12 (Bush Medijina)
Look, $10 is a tough one to play with, right? With a budget like this, you usually end up with some gimmicky piece of crap that absolutely will not get used.
But ya know what will get used? SOAP.
Make a joke in the card about how you do believe they're a clean person, but some extra soap never goes astray. Plus, this particular soap is made from organic ingredients by Black-owned business, Bush Medijina which is 11/10.
$20ish bucks
Camp chair, $22.98 (Bunnings)
No Aussie summer would be complete without a buttload of beach / park / bbq events and for literally all of these things you will need a camp chair, which Bunnings is fanging for a v. reasonable price.
Board games, $25 (Kmart)
I know these bad bois went out in the '90s, but if 2020 has taught us anything, it's that we should always keep our cupboards stocked with food, toot paper, and entertainment.
So just in case shit ever hits the fan again, how about gifting your loved ones of these old school classics to help them pass the time.
K-mart has a bunch on offer, I recommend Pictionary, Scattergories or Taboo.
Tote bag feat. concealed cooler, $24.99 (Aldi)
This is, without a doubt, the greatest invention known to man and whoever you buy this for will be forever indebted to you.
Not only can you chuck your towel, book and other beach items in there, but you can also fill the drink pouch dispenser with your booze of choice.
Fucking SCORE.
2021 diary, $24.99 (Typo)
Serve your mate with a lovely reminder that this absolute steaming turd of a year is coming to a close by gifting them with a 2021 diary.
$50ish bucks
Phone case, $49.95 (The Daily Edited)
Literally everyone has a phone, right? But we generally don't update our cases all that often and they become all gross and manky.
Give your mate a gift they'll defo use AND show them that you cared enough about them to get them something personalised by ordering a super lush and swanky monogrammed phone case from The Daily Edited.
Gift card to Flex Mami's store, The Flex Factory, $50
Earthbound goddess Flex Mami has a sick online store and honestly, all the items are so friggen' sick, I can't choose just one thing to put on this list, so let's roll with a gift voucher to allow your loved one to pick something out for themselves.
The gift cards come in a variety of prices, from $25 all the way to $500 (yesssssss Mami).
Calming gift bag, $48 (Bush Medijina)
After this absolutely bonkers year, we could all do with some calming energy, right?
Help your m8 chill the heck out and enjoy the holidays with this calming gift bag from Bush Medijina, feat. organic ingredients.
I feel calmer already, just from typing this paragraph, TBH.