The CW became the target of a nasty hex from Charmed fans when they conjured up a reboot without the OG actresses and they're absolutely paying the consequences from fans of the 90s/00s series.
But just when you thought the series couldn't be surrounded by any more bad juju, they've pissed off another all-powerful fandom as Harry Potter lovers have noticed a spot of plagiarism in the trailer and they've sicked the wrath of a thousand Death Eaters onto the forthcoming series via social media.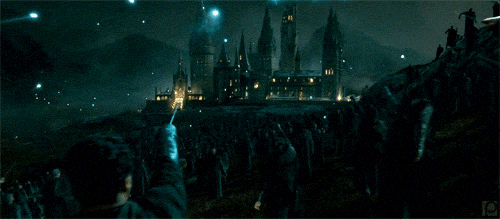 The latest trailer for the vilified reboot shows the poxy Charmed Ones' Whitelighter (guardian angel to witches) orbing (teleporting) into the attic to visit the sisters.
While in the original series Whitelighters orbed via bright lights (hence the name ~whitelighter~), the reboot has opted to shake things up so as to not seem like they've totally knocked off the original.
Instead they've seemingly copied the way that wizards and witches apparate (teleport) in the Harry Potter films.
For those of you who've joined our coven out of curiosity for the goss but don't know much about either saga, lemme show you how both movements work.
ORBING: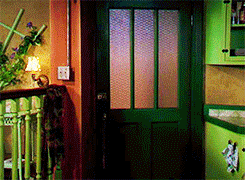 APPARATING: Now, suss out the first few seconds of the Charmed reboot trailer and check out how their bozo orbs in.
https://www.instagram.com/p/Bnjg_-Wn2ph/?taken-by=cw_charmed
HOW.
VERY.
DARE.
THEY.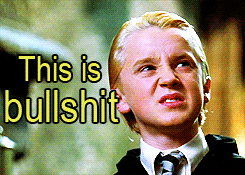 Fans of both franchises have taken to Twitter as well as the comments section of the vid to slam the series for knocking off the Harry Potter staple.
"Copycats! The whitelighter teleports like they do in #harrypotter," writes on fan. "And it's not their legacy it's the #halliwellsisters legacy. Come up with new ideas and be more original."
"That's a Harry Potter apparition!" Another fan pointed out.
"I'm shocked! Plagiarising Potter's apparition ???? That's enough," wrote another.
So now Whitelighters in the Charmed reboot don't orb but apparate like in Harry Potter? 🙄 Just cancel it already. pic.twitter.com/4worhS1l3S

— Glenn Van Pestel (@GlennVanPestel) September 11, 2018
One witchy fan went IN with a bunch more comparisons: "They copied from other things too. Their book of shadows is almost a look alike of the book of moons from #beautifulcreatures, their one poster is a copy of the 2015 film poster #demimonde , the same house they used in #witchesofeastend , and the crows are from #thesecretcircle . They copied a lot of stuff, I wonder what else they copied."
Borrowing from Harry Potter too? NuGiles teleportation looks like apparition.

— MCU Spiderman is dead ~ Nath (@FireXBlood) September 10, 2018
And another fan echoed my sentiment as a mega Harry Potter AND Charmed fan that while we're keen to see what they come up with, there better not be any more BS plagiarising in the series.
"I'm very much looking forward to this show with mixed emotions seeing as I was a huge fan of the original and saw every episode. It looks like this will be good, again with mixed feelings. I just want to point out though that their white lighter seems more out of Harry Potter than the Charmed universe."