2017 has certainly been a year of ups and downs. But amongst all the Bad News, there's one thing that brings me – and I daresay, a lot of you – great joy: perving at celebrity weddings. I am a sucker for an A-list bride. I could not give a shit if some girl I sat next to in year 10 geography class gets hitched, but a famous person? Pour me a wine and boot up Instagram, I need to lurk the fuck outta these pics.
Thankfully, this year we were blessed with quite a few celeb nuptials, so please join me for this scroll down memory lane.
Miranda Kerr and Evan Spiegel
The Aussie supermodel married the Snapchat co-founder and CEO in a backyard ceremony back in May. Kerr was a knockout in a long-sleeved Dior gown and in November, the pair confirmed that they're expecting their first child together. Aww.
Serena Williams and Alexis Ohanian
The tennis GOAT and Reddit co-founder welcomed their first child, Alexis Olympia, back in September and got hitched in November. It looked like a ripper of a day, tbh.
Pippa Middleton and James Mathews
The other Middleton sister did the marrying thing earlier this year when her banker BF put a ring on it. The beaming bride wore a seriously gorgeous Giles Beacon gown, and the pair then honeymooned in our very own Oz, bless 'em.
https://www.instagram.com/p/BYtIn1UFkZv/?hl=en&taken-by=pippamidleton
Julianne Hough and Brooks Laisch
The actress and her hockey-playing partner tied the knot in early July, and had a rustic-looking outdoor ceremony and reception. Hough's maid of honour was none other than BFF and Vampire Diaries alum Nina Dobrev.
Jessica Chastain and Gian Luca Passi de Preposulo
The glorious ginger-haired star and her Italian fashion designer hubby made it official in his home country back in June. Eagle-eyed snappers scored pics of her elegant strapless gown.
Kate Upton and Justin Verlander
The baseball player won the World Series with his team the Houston Astros, and them married stunner Upton just a couple of weeks later on November 7.
Colton Haynes and Jeff Leatham
The American Horror Story star married floral designer Leatham at a seriously star-studded event that was officiated by none other than MY president, Kris Jenner. I don't think I've ever been more jealous in my life.
https://www.instagram.com/p/Baz7i7nAGN_/?hl=en&taken-by=jeffleatham
https://www.instagram.com/p/BbAK1caDqv_/?hl=en&taken-by=coltonlhaynes
https://www.instagram.com/p/BbGxtMkDgFp/?hl=en&taken-by=coltonlhaynes
https://www.instagram.com/p/BcBN_pHAL0E/?hl=en&taken-by=jeffleatham
https://www.instagram.com/p/BcVbqIUAKuS/?hl=en&taken-by=jeffleatham
Patton Oswalt and Meredith Salenger
This one brings a tear to the eye. Just 18 months after the sudden death of his first wife, writer Michelle McNamara, the comedian walked down the aisle again with actress Salenger (accompanied by his 8-year-old daughter Alice).
Ronda Rousey and Travis Browne
The two UFC fighters tied the knot in Browne's home state of Hawaii back in August, leaving behind their butt-kicking MMA gear to look like A+ stunners on their big day.
Kate Mara and Jamie Bell
The Fantastic Four co-stars wed in July this year, but the FBI-level supersnoop in me is unsatisfied by this extremely out of focus pic the actress uploaded.
Tom Daley and Dustin Lance Black
The Olympic diver and the Oscar-winning screenwriter sealed the deal in the grounds of a castle in Daley's hometown of Plymouth, UK. Like the kings they are, of course.
Gucci Mane and Keyshia Ka'oir
The rapper and his lovely bride got hitched back in October, with the big day reportedly setting them back USD$1.7 million. That's AUD$2.18 million and excuse me while I hyperventilate.
Samira Wiley and Lauren Morelli
The Orange is the New Black star and Morelli, who writes for the show, fell in love on-set and got hitched in March this year. Looking like absolute angels, the pair of 'em.
Brad Goreski and Gary Janetti
The celeb stylist and former Rachel Zoe Project star tied the knot with longtime boyfriend Gary Janetti on December 28 on a luxury cruise ship.
Of course, there's the notoriously private celebs who get married and don't post all over social media, but don't think I won't find pics of your wedding some day, Dave Franco & Alison Brie (and Jason Momoa & Lisa Bonet and Michael Fassbender & Alicia Vikander, and Amanda Seyfried & Thomas Sadoski).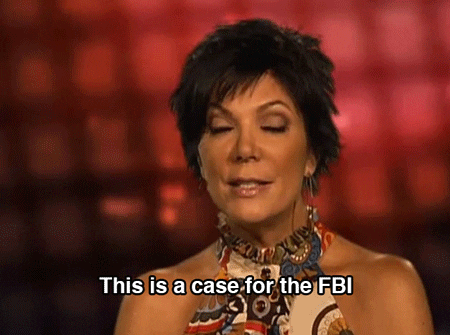 I know everyone's entitled to their privacy. But I just wanna share your happiness, I swear.
Congrats to all the beautiful brides and grooms of 2017, and may 2018 gift us with even more.