Life has started to come full circle for Cardi B, after finally running into one of her biggest life inspirations, Lady Gaga, at the 2019 Grammy Awards.
[jwplayer Jbl47qFO]
Almost three years after Cardi B tweeted about how much Lady Gaga impacted her life when she was a teenager, the two finally met in the crowd at the Grammy Awards and folks, the pictures are too much for my cold, dead heart.
I cannot prepare you for how beautifully endearing all of this is, so just take five and really let the whole thing wash over you.
When I was a teenager lady Gaga changed my life .She inspired me to be myself & be different

— Cardi B (@iamcardib) June 9, 2016
There's just a lot of feelings I have about these photos, and this meeting, and everything about this which I shall sum up in two adequate gifs.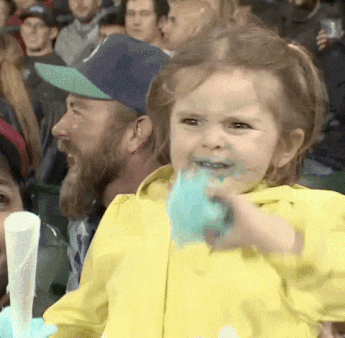 I know people say that you should never meet your heroes but please let's forget that and just focus on the high levels of absolute joy on Cardi B's face. Meet your heroes! Get photos of you looking fantastic and powerful and utterly giddy with adrenaline and fear!
You can just about see Cardi B vibrating with excitement here. I know that feeling all too well; it's like your stomach is a sudden hive of bees and you don't know what to do or say apart from just smiling like a bloody fool.
If this isn't the most wholesome moment of the whole Grammys, then I don't know what is.
The two women had a belter of a night at this year's Grammys, with Lady Gaga picking up three of her five nominations for 'Shallow' and 'Joanne', and Cardi B making Grammys history by taking out the top spot for Best Rap Album with Invasion Of Privacy.
The pair also massively stole the show with performances over the night, with Cardi B absolutely mopping the floor with her performance of her latest single, 'Money', and Lady Gaga putting on an interesting glam rock spin on 'Shallow' alongside co-writer Mark Ronson.
Ah, it's so good to me. I'm going to print out these photos and stick them on my computer to remind me that no matter how popular and successful you are, it's always endearing and great to be genuinely excited about meeting famous folks. Always.