Did you know that Cardi B and Ariana Grande are the same age? No legit, I'm not kidding!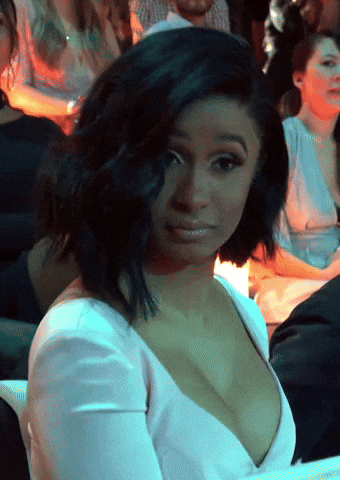 Cardi, born Belcalis Marlenis Almánzar, was born on October 11 1992 and while Grande was born eight months later on June 26, 1993, they are both 25-years-old at the moment but Twitter refuses to believe this fact.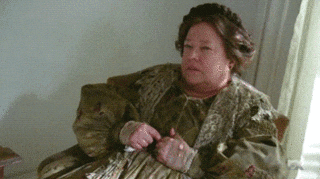 After a shook Twitter user noticed the startling fact, the news went WILD across the interwebs and people are in a state of disbelief that the 'Bodak Yellow' singer and the 'God Is A Woman' singer are both 25.
Here are just some of the hilarious reactions…
https://twitter.com/Mo_Neenja31/status/1041481065238540288?ref_src=twsrc%5Etfw%7Ctwcamp%5Etweetembed%7Ctwterm%5E1041481065238540288&ref_url=https%3A%2F%2Fwww.iheart.com%2Fcontent%2F2018-09-19-cardi-b-ariana-grande-are-the-same-age-people-are-freaking-out%2F
https://twitter.com/metaphysixal/status/1042149146147221505?ref_src=twsrc%5Etfw%7Ctwcamp%5Etweetembed%7Ctwterm%5E1042149146147221505&ref_url=https%3A%2F%2Fwww.iheart.com%2Fcontent%2F2018-09-19-cardi-b-ariana-grande-are-the-same-age-people-are-freaking-out%2F
Wat pic.twitter.com/XgER9hMAIU

— sheetsus christ (@Sheetsus) September 18, 2018
https://twitter.com/angiiexlina/status/1041706357924220928?ref_src=twsrc%5Etfw%7Ctwcamp%5Etweetembed%7Ctwterm%5E1041706357924220928&ref_url=https%3A%2F%2Fwww.iheart.com%2Fcontent%2F2018-09-19-cardi-b-ariana-grande-are-the-same-age-people-are-freaking-out%2F
https://twitter.com/AllieWyland/status/1042572972790345728
I just found out Cardi B and Ariana Grande are the same age and I'm extremely uncomfortable

— Em Mary (@Emmary_3xo) September 18, 2018
https://twitter.com/oratile_nkwane/status/1042124130206789633
https://twitter.com/isamontav/status/1042426811056107521
https://twitter.com/chateaumarment/status/1041628306460889089
https://twitter.com/KingJulius01/status/1042180456370905088
https://twitter.com/jadynerryl/status/1041766340841758720
https://twitter.com/lakeee_/status/1041745046805118978
https://twitter.com/kaysleazyy/status/1041742989662593026
Cardi B and Ariana Grande cannot be the same age

— Deichi (@DAVIDUZZZI) September 17, 2018