Lana Del Rey has publicly quashed rumours of beef with Camila Cabello after a comment she left on the Fifth Harmony singer's latest Instagram post raised eyebrows.
Cabello is gearing up to release her next project titled "Romance" and after sharing some video snippets from what's to come, the 'Fuck It I Love You' songstress wrote "What the hell" under one of the posts.
Here's said post:
And check out Del Rey's questionable comment:
Fans immediately interpreted this as shade and assumed that Lana was attacking Camila for supposedly knocking off the same style and format as her 2012 music video for 'Ride'.
Reactions to Lana's comment ranged from "Drag her PERIOD" to "She copied the vibe" and after days of back and forth between Lana stans and Camila stans, the sugar daddy connoisseur finally clarified her comment.
"I meant what the hell in a good way," she wrote in response to a fan's question on Instagram. "As in it's so good."
The awkward interaction comes after Del Rey told a journo that she recently had coffee with Cabello and said that she was "so sweet".
.@LanaDelRey revealed to @ALT1053Radio she recently had coffee with @Camila_Cabello:

"She was just so sweet pic.twitter.com/xW3dW45oT8

— Pop Crave (@PopCrave) September 1, 2019
There's no shade here, folks. Relax yo'selves.
Meanwhile Lana recently dropped her brand new album Norman Fucking Rockwell which has been met with widespread critical acclaim.
At Metacritic, the album received an average score of 87 based on 19 reviews, indicating "universal acclaim", making this Del Rey's best-reviewed album to date.
Go forth and binge-listen the album on Spotify or iTunes. Your ears work hard, they deserve a treat.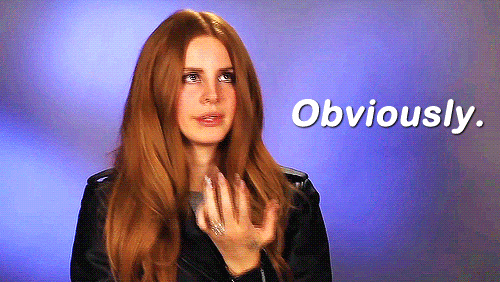 Image: Getty Images