For me, Call Me By Your Name was one of the absolute highlights of the awards-season movies – a beautifully shot and painfully bittersweet coming-of-age tale that had me simultaneously weeping into my popcorn and booking a trip to Northern Italy. But according to the film's Oscar-winning screenwriter, the legendary James Ivory, there was one little (or big, I don't know okay!!!) thing missing from the film: dick.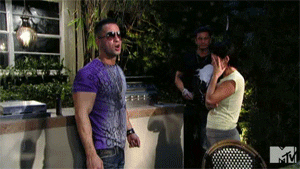 Yep, Ivory has gone on quite the rant in a Guardian interview, slamming the movie's director Luca Guadagnino for taking full-frontal nudity out of the film, calling Guadagnino's reasoning that it was an "artistic decision" "bullshit".
When Luca says he never thought of putting nudity in, that is totally untrue. He sat in this very room where I am sitting now, talking about how he would do it, so when he says that it was a conscious aesthetic decision not to – well, that's just bullshit.
Ivory says he very much specified in his script that both Elio (Timotheé Chalamet) and Oliver (Armie Hammer) would appear naked, because that's what most people are before and after boning, right?
When people are wandering around before or after making love, and they're decorously covered with sheets, it's always seemed phoney to me. I never liked doing that. And I don't do it, as you know. [In my film Maurice] two guys have had sex and they get up and you certainly see everything there is to be seen. To me, that's a more natural way of doing things than to hide them, or to do what Luca did, which is to pan the camera out of the window toward some trees.
The Guardian claims that after that rant, the 86-year-old writer/director gave "a derisive snort", which is delightfully spicy.
While both actors has no-nudity clauses in their CMBYN contracts, Guadagnino has revealed he's working on a sequel, so who knows what we'll see in that.