I feel like the reason why sit-coms and drama series are so popular is because it's human nature to enjoy watching TV shows that we can relate to. It's something of a cathartic experience to see your real-life dramas played out on telly.
But while a lot of TV series get it totally wrong when it comes to spinning the experience of growing up into a storyline, there are many shows that absolutely nail it.
Here's a bunch of examples via local streaming giant Stan including ones you watched back in the day and new ones that you should add to your must-watch list.
As the title suggests, this British thriller series is all about the struggle to belong and find your people, specifically when you start out at a new school / college / uni.
Childhood mates Georgia (Aisling Franciosi) and Holly (Synnøve Karlsen) are studying at a university in Edinburgh when Georgia does a Cady Heron and joins the cool girls and leaves her friend behind.
From there, she goes on a rampage of partying, drinking, drug-taking and sleeping around, not unlike most adolescents at that point in their life.
There's a whole ~mystery~ angle to the series that you'll find particularly spicy but you'll mostly relate to the overall theme of getting lost in a crowd and figuring out who TF you are.
In the midst of all the shows throwing it back to the '80s and '90s comes this painstakingly accurate series that'll defs strike a chord with anyone who went to school in the noughties.
Creators Maya Erskine and Anna Konkle play 13-year-old outcasts in the year 2000, who they've described as the younger version of themselves.
The noughties generation was the first lot to go through school with technology and so we're given a reminder of what life was like when mobile phones and computers were brand new concepts as well as all the weird, wonderful and often terrifying shit the internet had to offer.
For example, there's an entire episode dedicated to chatrooms AKA how teens communicated before the birth of social media.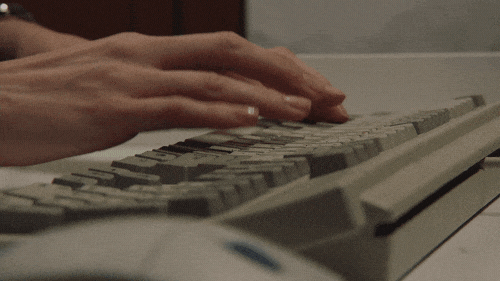 Maya develops a crush on a guy called FlyMiamiBro22 which sounds v. dorky but trust me, back in 2000 that name would've been akin to someone with over 1000 followers.
While phones were existent in that time, they were literal bricks that didn't have the capability of connecting to the internet, therefore you couldn't DM your crush all day long like you can now.
Instead, you'd go to school and spend all day thinking about this internet crush of yours then go home and be glued to your computer screen, waiting for him to sign in and when he finally did, WHAT a moment that was.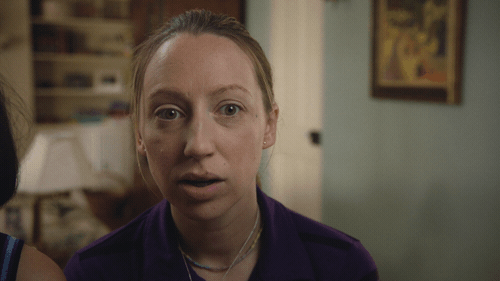 huge
The concept of trying to hide your innate geekiness behind a screen is something we can all relate to, whether you went to school in the same era as these girls or you're part of the iPhone generation.
Whether you've worked in hospo, retail or an office job, everyone will find aspects of drama series Sweetbitter that they relate to.
Based on a book with the same name, Sweetbitter tells the story of Tess (Ella Purnell), a chick who moves to New York City and scores a job at a downtown restaurant.
The episodes chart her experience of moving to a new city, starting a new job, assimilating in with your co-workers and navigating a strange working environment.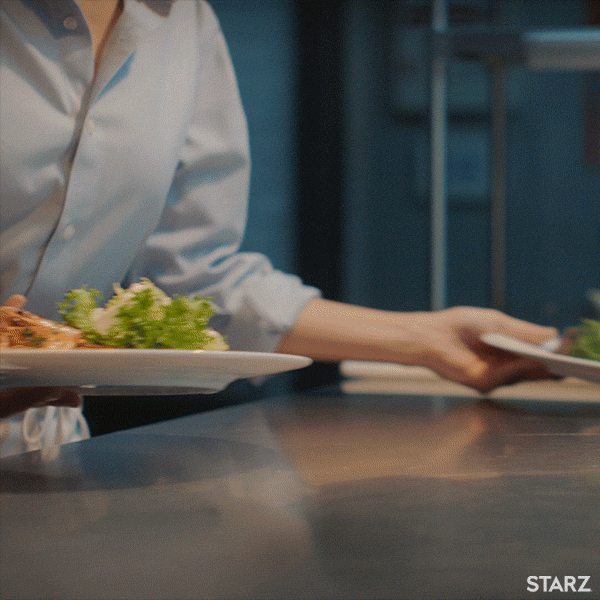 been there, sis
Think back to your very first job and tell me you don't relate to Tess' naivety, particularly at the start of the series.
You enter the workforce all wide-eyed, with this vision of how fun and glamorous it'll be to have a job, only to soon learn that it's anything but.
The show's second season recently kicked off and this time 'round, Tess is a tad less naive and way more clued-in on work politics but some of the same old themes still plague the restaurant where she works including a scene where the boss is forced to reprimand the employees for some scandalous horny activity (no spoilers!).
Ever been cheated on? Navigating life outside of Mum and Dad's warm embrace? Then you NEED to watch comedy legend Matt Okine's epic series The Other Guy. Actually, scratch that, even if you haven't been cheated on and you live with Ma & Pa, you still NEED to watch this!
Okine plays a successful radio host who finds himself back on the dating scene for the first time in a decade after he learns that his long-term girlfriend had an affair with his best friend.
Set in Sydney, NSW, the series shows the reality of what it's like to be dumped and cheated on as well as the good, the bad and the ugly of the dating scene – all the while balancing life in a sharehouse. Sound familiar?
Fun fact: Okine recently did a talk for the Pedestrian team where he revealed that a lot of the storylines in the show are based on actual events from his life which makes the show all the more poignant, doesn't it?
This smash hit series follows a trio of career-driven gals, Kat (Aisha Dee), Jane (Katie Stevens) and Sutton (Meghann Fahy) who perfectly encapsulate life as a millennial in the workforce.
What I love about this show is that although the story mostly takes place at their workplace, Scarlet Magazine, at its core, it's so much more than that.
The girls juggle their stressful careers with the confusing beast that is learning about your sexuality, their goals-worthy but sometimes problematic friendship and the pressures of modern day life including the likes of social media.
The series doesn't depict them as picture-perfect influencers who we should all aspire to be like. These are ordinary girls with ordinary dramas, just like you or I.
In season 1, a topless photo of Kat is leaked by a hacker and she has to deal with the fall-out of that humiliation. In season 2, Jane takes a leap of faith and quits her job, only to majorly fuck up at her new job and get fired.
You'll find something you'll relate to in every ep which will often make you cringe 'coz it's too damn real but as I said before earlier, it's the realness that makes TV a form of free therapy.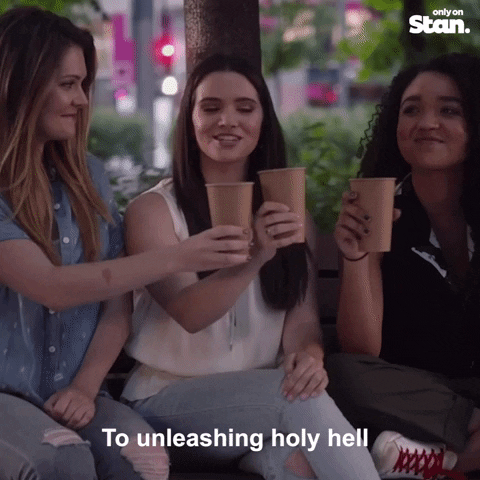 I just had to throw a vintage one in the mix, don't @ me.
If you look back at the most popular high school dramas from the past few decades, you'll mostly see snobby rich kids with their rich people problems that you'll only relate to if you're, well, loaded.
Dawson's Creek totally bucked that trend and was particularly relatable to anyone who grew up in a small town and went to school with babes who you crushed on (every school had a Dawson Leery at their high school).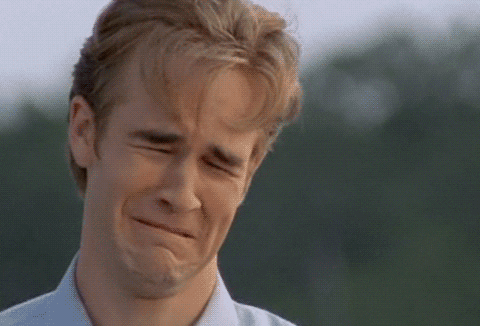 tfw you realise you'll never date dawson
The four main babes were played by James Van Der Beek (the IT boi of the time), Michelle Williams, Joshua Jackson and Katie Holmes.
The show pulls no punches and shows the ins and outs of growing up from losing your virginity to discovering your sexuality, as seen via Kerr Smith's character Jack who comes out as gay.
In fact, his kiss scene goes down in history as the first ever passionate kiss between two men on primetime television. It doesn't get any realer than that, folks.