From Karen Walker to Kelsey Peters, the small screen is filled with boss babes who give new meaning to the phrase 'girl power'.
You've got women with magical powers who eliminate evil to gals whose super power is dominating the work force, then there are certain chicks who put together an epic outfit and conquer the day – and that is a super power in and of itself.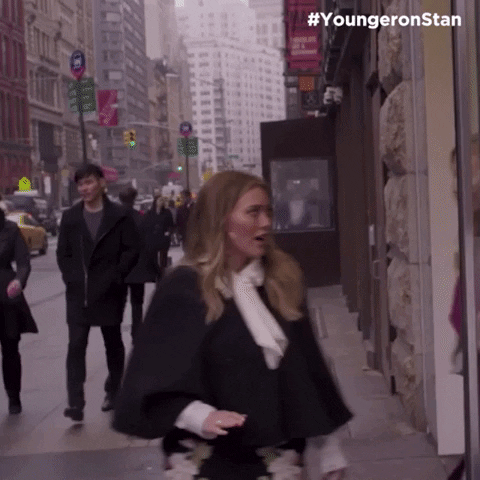 In honour of International Women's Day, we're celebrating all of the fierce females who inspire us with their fabulousness and badassery via streaming giant Stan.
Don't underestimate this blonde babe, she may be pint-sized but she's totally badass.
Mars (Kristen Bell) rejects conventional high school norms to focus on real shit like spending time with her dad and solving murders (the dream).
Throughout the course of the series, Veronica ends up solving way more crimes than the adult men and she reminds us that being smart is fucking cool.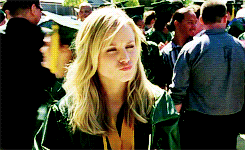 2. Monica Gellar (Friends)
While her mates often criticised her obsessive compulsiveness and hyper-organisation, I've always thought that these tendencies were part of what made Monica (Courteney Cox) brilliant and something to aspire to, TBH.
She's one of the only friends who consistently has her shit together and she's bailed them out of many a jam with her sage advice.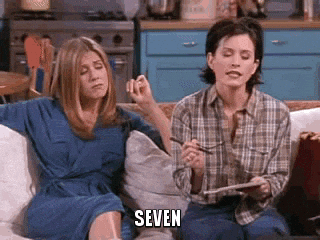 throwback to that time when she saved chandler's sex life
Oh, and I don't care what anyone says, that party she threw with games and puzzles was far superior to the perv-fest that was going on at Joey and Chandler's apartment.
3. Kelsey Peters (Younger)
Sure, she has her ditzy moments and she's generally the source of comic relief in scenes like the following: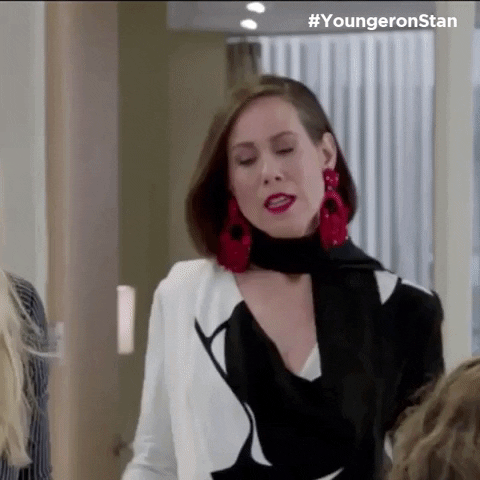 But Kelsey (Hilary Duff) is the backbone of the whole damn series. Here's why:
Any time Liza has a drama (which is every goddamn ep), who does she go to?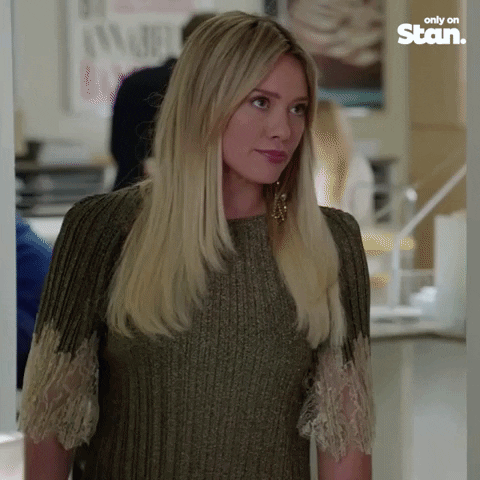 Kelsey proves time and time again that we can be young and free-spirited and also be an absolute friggen' queen like that time when she pioneered Millennial Print and when she puts men who challenge her in their place.
4. Prue Halliwell (Charmed)
Literally no fictional character has ever inspired me more than Prudence Halliwell (Shannen Doherty). Ever.
The woman literally had it all: she was a high-powered career woman with sick powers, living in a lush house with her sisters/besties and even found time to kiss cute bois then kick them to the curb by the time the next demon came around – all while rocking killer lewks like this:
Her career-driven nature and her willingness to take shit from absolutely no one (not her sisters, men, demons, no one) is something to admire.
If you've been sleeping on this series then now is the time to wake TF up 'coz American Woman is rampant with epic girl power energy.
The series follows Bonnie (Alicia Silverstone) who leaves her asshole husband and vows to raise her two daughters on her own – and she bloody well does.
Bonnie's character is a brilliant snapshot into the rise of second-wave feminism where women finally reclaimed their power.
Fun Fact: The series is based on the life of reality star Kyle Richards who serves as executive producer on the 2018 series.
Basically all of the goals gals from The Bold Type deserve a place on this list but what I particularly love about Sutton (Meghann Fahy) is her business-mindedness and her career determination.
Sutton grew up in a small town with her mother who didn't have a whole lotta dough but this didn't stop her from aiming high and hustling her way to business school.
Now an employee at Scarlet Magazine, Sutton knows her worth and while she hasn't scored her dream job yet, you can bet your ass that she'll keep putting in 110% until she gets there.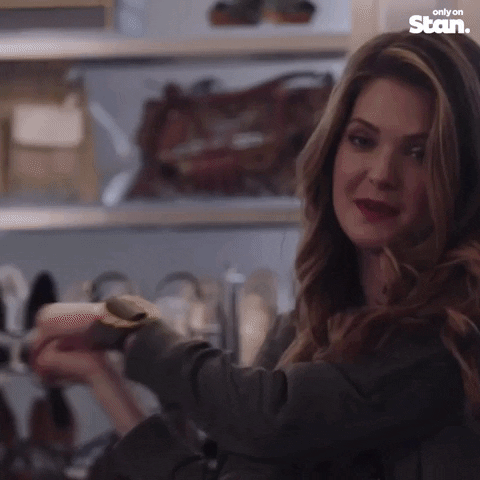 While at a glance you may assume that Fran (Fran Drescher) doesn't belong on this list 'coz all she did was fawn over her boss who hardly noticed her and dressed all nice to appease him then you is wrong, my friend.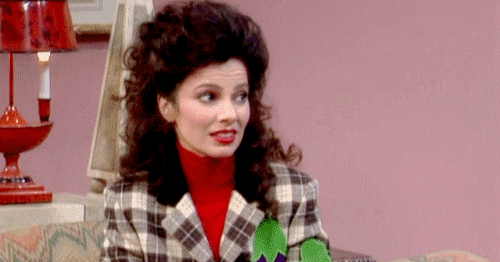 Maxwell Sheffield… was a fool. Charming, but an absolute idiot. And sure, they didn't end up getting hitched by the end of season five, Fran had him wrapped around her finger for many years prior to that and ultimately got what she wanted.
But even as the hired help, Fran essentially had free reign of the household (a mansion, I might add) and had a way of always getting what she wanted from the Broadway producer without him knowing.
And as for the outfits, I don't take Fran for a woman who dresses for men. She is an inherent style queen who feels good when she looks good and her flamboyant lewks have been inspiring us to be more daring with our wardrobe since the '90s.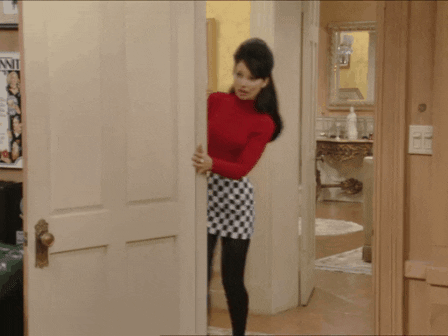 Karen Walker (Megan Mullally) has a maid, a butler, a driver, a private detective, a chef, a lawyer, a pharmacist and a backup pharmacist. She lives on Park Avenue and "works" (reads Vogues) while spouting clever insults at her boss and sipping cocktails.
If that ain't enviable then I don't know what is.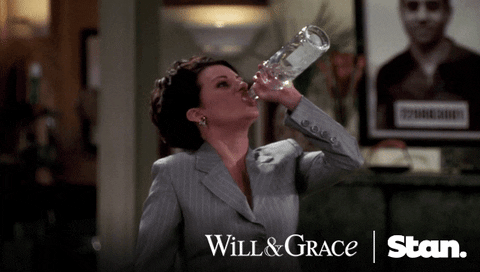 *sips tea* i mean, *skulls vodka*
I only dream of having as much confidence in my whole body as she has in just one of her pill-popping fingers.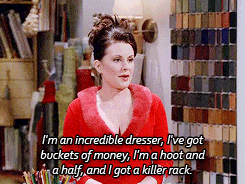 9. Elaine Benes (Seinfeld)
She might be living in a boy's club but one thing's for sure: Elaine Benes (Julia Louis-Dreyfus) is the queen supreme of the boy's club and the men know not to mess with her or they'll be in a world of pain.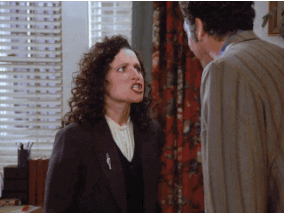 And why is she in said boy's club? Because she despises the women in her life who shame her for not wanting to leave the city, get married and start a family.
Nay, Elaine enjoys sipping coffee with her mates, going to movies (unless it's The English Patient) and dancing like no one's watching and there's absolutely nothing wrong with that.
10. Summer Roberts (The O.C.)
We all saw ourselves in Summer, right? She was every teenage girl with her penchant for shopping, her love of gossiping and her general savage attitude. But there's so much more to her than that.
She was a fiercely loyal and protective friend of Marissa Cooper and let's face it, being that chick's bestie wouldn't have been an easy task but damn it, Summer did it with flair.
Her relationship with Seth Cohen was also v. admirable. While the dude was gorgeous to us, in O.C.-land, he was a dorky, undesirable comic nerd but Summer ultimately saw through that and even learned to love his odd quirks.
But most of all I'll always love her for her refusal to let anyone mess with her loved ones.