The latest white lady to get sent home red-eyed and rose-less from this year's cycle of 'The Bachelor' was love coach Belinda. But do not despair for her – the 34-year-old prolonged eye-contact-holder is reportedly going direct from the Romance Thunderdome in Sydney to Brisbane in order to MC a little-known event called SEXPO.
Yep, turns out that deeply strange audition vid paid off, and Belinda Reiger (like a tiger) will be in Brissy for the entire weekend. She'll be MC-ing strip competitions, cosplay events, whatever monstrosities take place on them main stage, AND conducting her very own seminar on body confidence called 'Making Love with the Lights On'.
Apparently it's not the first time she's hosted the event, which means punters who show up to cop a glimpse of some state-of-the-art dick-twizzlers will also get the chance to meet a seasoned professional with only a hint of that special kissed-by-reality-TV crazy.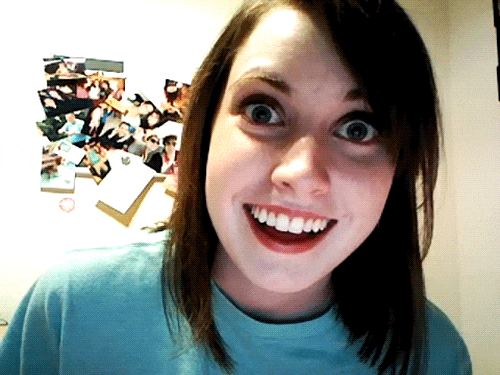 Could this year's event be where Belinda finally finds love? SEXPO 2017 is tech-themed, so we're holding out for a handsome root-robot called the Chad McFuck 5000 to gain some semblance of consciousness and steal her heart. After the enduring humiliation of competing with a gaggle of other blonde ladies for the muscular heart of Matty J, a loyal sexbot is the least she deserves.