Hi again, my name is Louis and… I… haven't watched an episode of this season's Bachelor.
*Hi Louis*
Thanks everyone. It's great to get that off my chest.
[jwplayer TbIvUgrd]
Unfortunately, there are times when I feel like I'm definitely the minority, often having to uncomfortably dodge 'Bachie' fans who are super eager to have a chat about all things roses and astrophysicists.
I say it's uncomfortable because I also have a fear of disappointing people – it's all good, I'm chatting about it with my therapist – so I never want to expose the fact that I haven't watched an episode this season.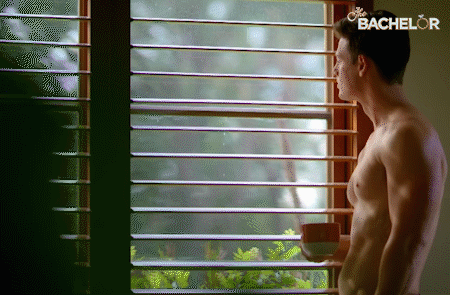 This is why I've pulled some bits and pieces together and created a new 'Bachie'-edition survival guide. From someone who's never watched an episode to another, here's how to fake your way through a conversation with an avid 'Bachie' fan without slipping up…
I've been hearing the term 'dog cunt' quite a bit, so maybe start with that. Just say, "OMG, DOG CUNT!" and see what ensues. Hopefully you don't get disapproving glares.

Similarly, I've heard whispers about some walkout shenanigan. I have no idea if it's come and gone, or whether it's still around the corner, but it might be worth subtly dropping a line about the walkout in conversation just so they think you're up with all the drama. I'd settle for something along the lines of "the walkout… fanny flutters". This can either imply that all the past walkout drama has given us fanny flutters or that our fannies are fluttering in anticipation. The beauty lies in its ambiguity. Froth.

Say "Matt has a foot fetish lmao." This may also provide an opportunity to veer away from 'Bachie' conversation and, instead, focus on fetishes in general. Everyone loves talking about kink.

After this, shift the attention away from you and back onto the person you're conversing with. "How do you think this season compares to the Honey Badger's season?" They'll probably love to talk about this for hours, while you can disassociate and think about what you're going to eat for dinner.

Randomly chime in with a sentence about Abbie being a liar. I think she lied about wanting to have kids or get married or something. Either way, there's a bit of an 'Abbie-is-a-liar'

bandwagon going on at the moment, and you best believe it's important to jump on a 'Bachie' bandwagon in this moment of vulnerability.

One of the contestant's tits accidentally popped out. That's something.

When there's a lull in conversation and you're starting to sweat due to your lack of 'Bachie' knowledge, say "Gee… the roses are looking extra exquisite this season, aren't they?" Your conversation partner will surely appreciate your attention to detail.

Then talk about Osher's big dick energy. That's very important. It doesn't take a scientist – or astrophysicist, if ya nasty – to feel the big dick energy radiating through the screen.

Finally, if all else fails, talk about Bachelorette alumni Sophie Monk's iconic '03 debut album, Calendar Girl, featuring iconic bop "Inside Outside". That'll distract them enough.
Then you should probably make a run for it and take some slow, deep breaths into a brown, paper bag. Congratulations – you've survived.
Until next time, my fellow fakers.