When I think of chaotic celebs, two that immediately come to mind are Azealia Banks and Kyle Sandilands. And guess what? These two creatures of chaos wreaked havoc together on the Kyle & Jackie O Show this morn where the rapper phoned in to talk spooky shit.
Azealia made headlines last week after sharing videos on social media of her exhuming her dead cat's body, boiling its remains and turning the skull into jewellery. Yep. That's something that happened.
She explained that she did not, in fact, eat the cat, as has been speculated, but rather boiled it for taxidermy purposes. She says that she's had an interest in taxidermy for years and, get this, even purchased a six-year-old girl's skull online.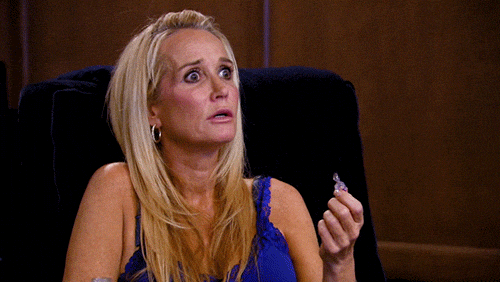 At that point, Azealia Banks legit whips out the skull and holds it up to the camera for the hosts to see.
"There are lots of scientific research websites where you can actually buy human skulls like this one," she said, prompting Kyle to respond: "Oh my god, she's got a skull!"
"I bought it from the boneroom.com and this is actually the skull of a six-year-old girl who died from head trauma," she said, showing the hosts where the girl had been struck on the head.
"Why do you want that!?" Jackie responded in shock.
"I love bones. I respect the afterlife. I think that the bone is where the energy holds for a person," Azealia Banks added.
She went on to defend her gruesome cat-unearthing video, explaining that the cat died due to sickness.
"When I first got him when I was 18 I didn't know you had to feed the cat actual meat. I thought you just had to get some kibble and bits and some kitty litter and the cat will be fine," she said.
"My cat pretty much died from a poor diet. He got sick and he had a kidney stone."
She also explained the process of preserving the cat, including bathing its remains in peroxide and removing the skin.
When asked what she intended to do with its bones, she held up the cat's jaw which she recently revealed was being turned into jewellery.
Towards the end of the chat, Jackie O pointed out that the reason why Azealia's videos went so viral was because "it came out around the time of all the Armie Hammer cannibal stories."
Azealia Banks responded that she "doesn't know Armie Hammer" and literally, how?
She concluded by saying that she's "eaten pussy before, but I've never eaten a cat," to which Kyle responded: "Samesies."
Peep the full video below: