As gigantic storm Hurricane Irma bears down on Florida after wreaking devastation throughout the Caribbean, locals are not taking the threat of death and destruction lying down.
In fact, one plucky bloke has started a Facebook event titled "Shoot At Hurricane Irma". There are currently more than 50,000 people interested. The event description reads:
YO SO THIS GOOFY LOOKING WINDY HEADASS NAMED IRMA SAID THEY PULLING UP ON US, LETS SHOW IRMA THAT WE SHOOT FIRST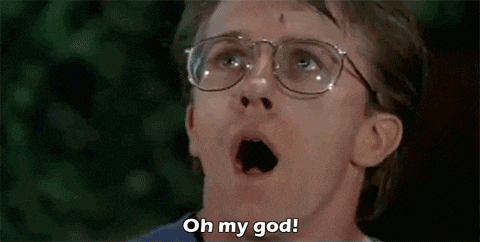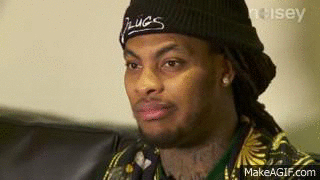 Quick disclaimer: we know this is a joke event. Nevertheless, it so seamlessly integrates into the Florida Man ouevre of hyper-American masculinity that it is simply TOO GOOD to let pass without comment.
Particularly as the Coalition to Stop Gun Violence took it upon themselves to warn their fellow Americans to PLEASE NOT shoot your guns into an oncoming hurricane, no matter how mad and patriotic you are.
⚠️ Unfortunately we must issue the following warning ⚠️ DO NOT SHOOT YOUR GUNS AT THE HURRICANE!!! 🤦‍♂️🤦‍♂️🤦‍♂️https://t.co/diS56jWInX

— Coalition to Stop Gun Violence (@CSGV) September 9, 2017
Many people are taking the group's mission seriously, which says a lot about both the state of American culture and the vanishing border between satire and real life, tbh.
— Kim (@sambrooklyn) September 9, 2017
This headline and this comment are the most Florida thing I've ever read thank you for giving me a laugh during this stressful time

— maze bean (@frogkenny) September 10, 2017
— Daena DK Kramer (@justkramer) September 10, 2017
The event itself was created by 22-year-old Ryon Edwards, who told the BBC:
A combination of stress and boredom made me start the event. The response is a complete and total surprise to me. I never envisioned this event becoming some kind of crazy idea larger than myself. It has become something a little out of my control.
Other Facebook events have sprung up in the wake of Edwards', with at least one urging attendees to bust out their flamethrowers to teach this uppity storm a lesson.
Look: I'm not currently facing down devastation and possible death at the hands of the worst storm in living memory, so I'm not going to pass judgement on these guys. Go ahead. Flamethrower that storm. Shoot the shit outta Irma. God speed.